The Precursors Incident Communication System recognized among the top UN innovations in 2013
The President on behalf of the entire International Narcotics Control Board is pleased to announce that "The Precursors Incident Communication System (PICS)" was recognized for its achievements in knowledge management at the 2013 UN 21 Awards recently held in New York.
Among a record 100 entries received from agencies and missions throughout the entire United Nations System in 2013, PICS was one the three finalists in the category of knowledge management. PICS is the only real-time on-line communication platform designed to quickly share intelligence and facilitate direct contact between national authorities in order to launch bilateral and regional investigations into chemical trafficking. PICS fills gaps by facilitating communication among Governments and enhances intelligence exchange between various agencies within a Government in real-time.
Secretary-General Ban Ki-moon stated at the opening of the awards ceremony, "… our objective is to honour staff members and initiatives that help to strengthen the United Nations in the 21st Century. We strive to share good practices and explore creative ways of fulfilling our responsibilities more effectively."
The Precursors Incident Communication System, launched at the 2012 Commission on Narcotics Drugs, has communicated intelligence on more than 800 chemical trafficking incidents to various registered law enforcement and regulatory agencies around the world. The President encourages those Governments which have not yet registered a PICS focal point in their law enforcement and regulatory agencies to do so by contacting the INCB Secretariat at pics@incb.org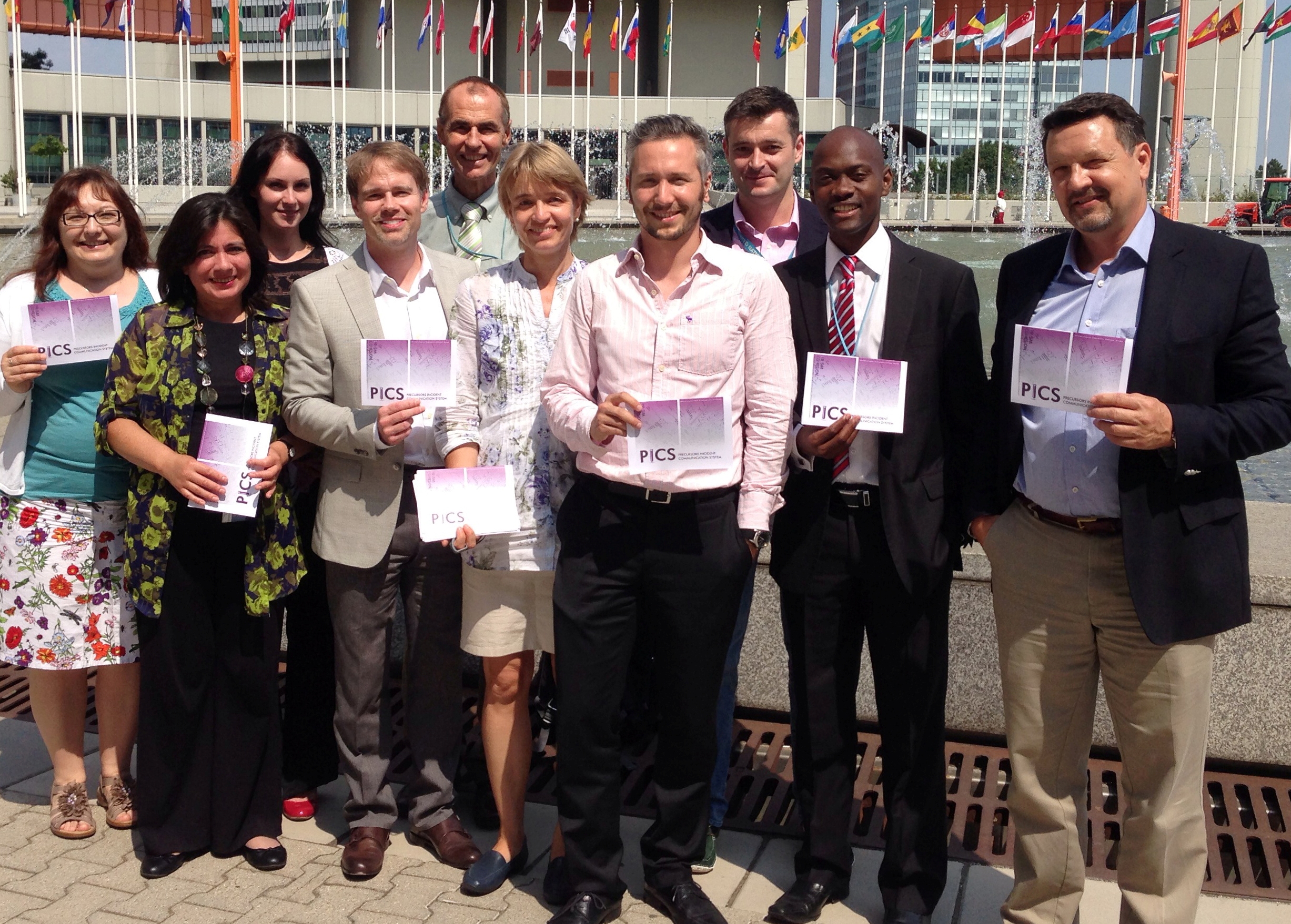 Photo: The PICS development team