Psychotropic Substances - Technical Report
On an annual basis the Psychotropics Control Section of the INCB Secretariat publishes a technical report that provides an overview of the world wide licit manufacture, export, import, stocks and consumption of substances controlled under the Convention on Psychotropic Substances of 1971. In addition to providing specific figures for movements of many scheduled substances the report includes commentary on emerging and ongoing trends in the licit market for psychotropic substances under international control.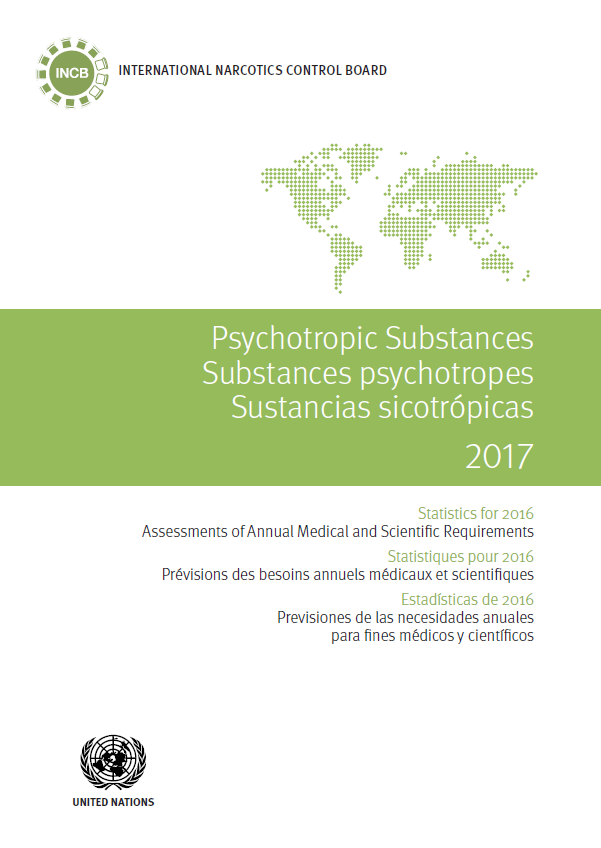 Psychotropic Substances 2017 - Statistics for 2016
Assessments of Annual Medical Scientific Requirements for Substances in Schedules II, III and IV of the Convention on Psychotropic Substances of 1971
E/INCB/2017/3
ISBN: 978-92-1-048168-7
United Nations, New York 2018
Download
Past Editions
Previous editions of the technical report are in English, French and Spanish and contain the full annexes of trade data for their respective year.