Pavel Pachta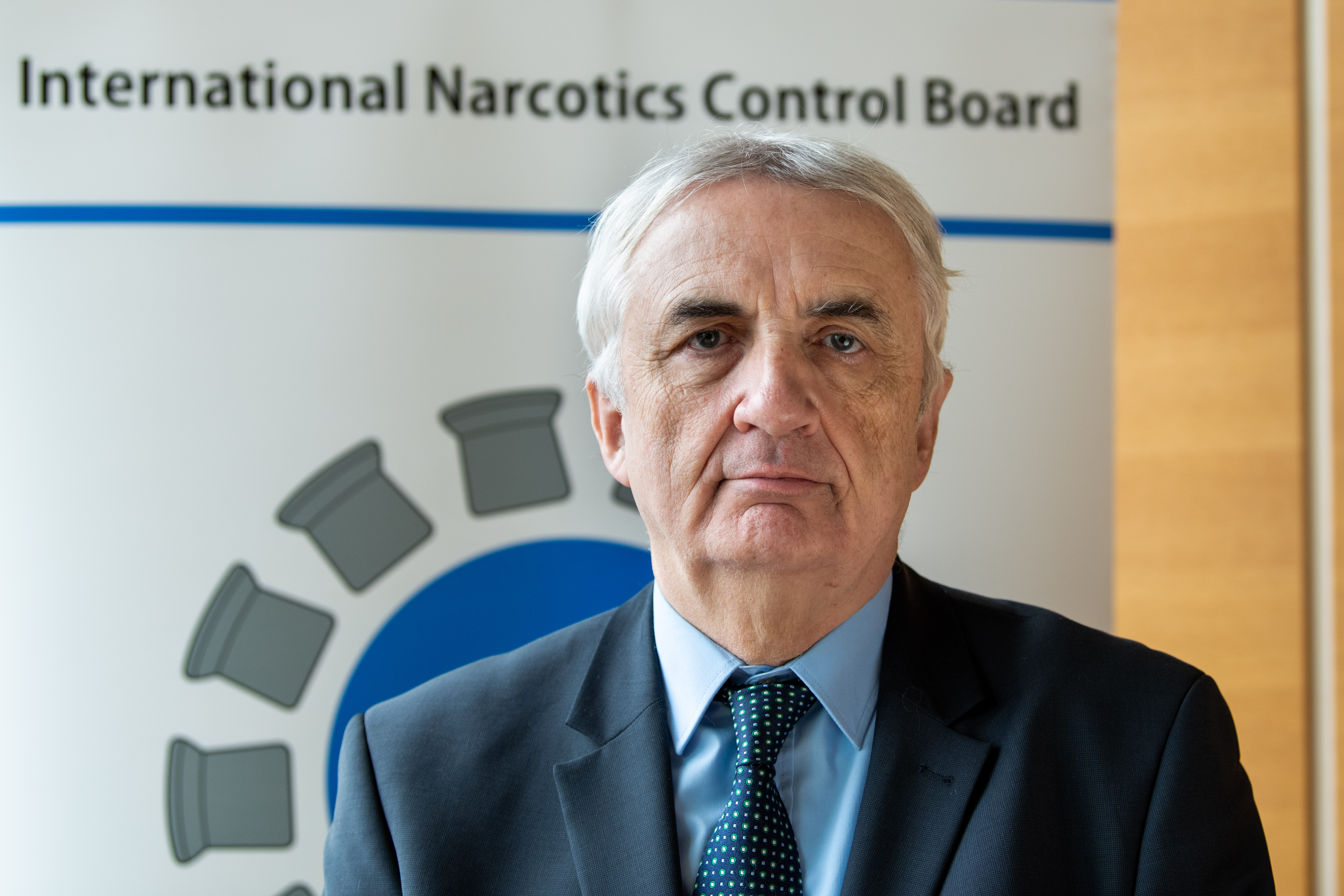 Born in 1953. National of Czechia. Retired Director for International Regulatory Affairs, International Cannabis and Cannabinoids Institute (2018-2021).
Master of Science in Foreign Trade (1976), Doctorate in International Economic Relations (1981), Prague University of Economics and Business. 
Previously held positions of Deputy Secretary of INCB (2004-2013); Acting Secretary of INCB in 2011; Chief, Narcotics Control and Estimates Section, Secretariat of INCB, UNODC (2001-2013); Chief, Psychotropics Control Section, INCB Secretariat, UNODC (1991-2000); Assistant Professor, Prague University of Economics and Business (1976-1986).
Member of Scientific Boards of the Prague University of Economics and Business (2016-2022) and the International Cannabis and Cannabinoids Institute (2015-2021).
Drafter and contributor to several publications of INCB, including sections of INCB annual reports (1991-2012), INCB technical reports on psychotropic substances (1991-2000) and INCB technical reports on narcotic drugs (2001-2012). Contributor on behalf of INCB to the following WHO publications: Guidelines for the psychosocially assisted pharmacological treatment of opioid dependence (2009), Guidance on the WHO review of psychoactive substances for international control (2010), Ensuring balance in national policies on controlled substances - Guidance for availability and accessibility of controlled medicines (2011). 
Member of INCB delegations at the following meetings: Commission on Narcotic Drugs, Vienna, several meetings between 1991-2013; Economic and Social Council, Substantive Session: New York 2004, New York 2008, Geneva 2011; High-Level Meeting of the General Assembly on the Prevention and Control of Non-Communicable Diseases, New York 2011; World Health Assembly, Geneva 2002, 2003, 2011; WHO Expert Committee on Drug Dependence, Geneva 2006.
Keynote speaker at several international conferences and lecturer at many training events, such as: Challenges for Promotion of the Countermeasures against Amphetamine Type Stimulants Abuse, Tokyo 2001; Harmonization of Licit Drug Control Laws in Central Asia, Almaty 2004; Worldwide Summit for National Associations of Hospice and Palliative Care, Vienna 2009; Medical Cannabis and Cannabinoids, Prague 2015; Medical, Scientific and Industrial Use of Cannabis, Bogotá 2019; Participant in the INCB Expert Group Meeting on Control and Monitoring Requirements for Cannabis and Cannabis Related Substances, 2021.
Member of the International Narcotics Control Board (since 2022) [1]. Member of the Standing Committee on Estimates (2023).
---
[1] Elected by the Economic and Social Council on 7 December 2022.