INCB President meets with Executive Director of UNAIDS
On 23 July 2013, the INCB President, Mr. Raymond Yans, met with Mr. Michel Sidibé, the Executive Director of UNAIDS, the Joint United Nations Programme on HIV/AIDS. As part of ongoing cooperation between INCB and UNAIDS, the meeting provided an opportunity to discuss the global drug control situation, in particular with regard to the HIV/AIDS epidemic.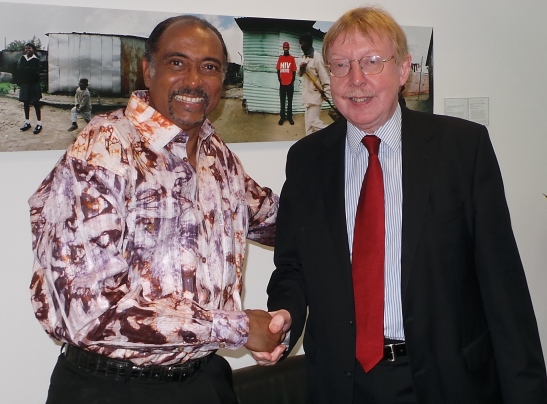 Mr. Yans also met with Ms. Navanethem Pillay, United Nations High Commissioner for Human Rights, to discuss cooperation and matters of common concern with regard to their respective mandates on drug control and prevention, and human rights.