Mission to the Dominican Republic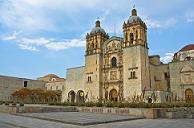 From 6 to 11 to October 2012 an INCB mission visited the Dominican Republic. The mission was led by Mr. Werner Sipp, member of INCB, accompanied by Mr. Paul Rabbat, Drug Control Officer at the INCB Secretariat. The Dominican Republic is party to the three international drug conventions and the purpose of the mission was to discuss specific issues related to the country's implementation of these conventions. The last mission to the Dominican Republic took place in 2001.
The mission held meetings with senior officials from the Office of the Presidency, the Consejo Nacional de Drogas, the Dirección Nacional de Control de Drogas, the Ministry of Foreign Affairs, the Ministry of Public Health, the Office of the Attorney General, the National Drug Observatory, the Financial Intelligence Unit and the Customs Department of the Ministry of the Interior. Meetings were also held with senior representatives from the WHO/PAHO and with the UNODC Centre of Excellence based in Santo Domingo. In addition, the mission visited the Addiction Treatment Centre for Children and Adolescents as well as the Najayo Correctional and Rehabilitation Facility in San Cristobal, and met with representatives of four non-governmental organizations working in the field of treatment and rehabilitation.
Among the issues addressed during the discussions with government stakeholders were the legislative and policy measures taken by the Dominican Republic to meet its commitments under the international drug conventions, law enforcement efforts to address trafficking and money laundering, regional and international cooperation initiatives, prevention and treatment programmes for drug abuse and addiction, as well as the availability of opiates for the treatment of pain.
The findings of the mission will be reviewed by the Board and will be reflected in the INCB Annual Report for 2012, which will be published in early 2013.