Mission to Saudi Arabia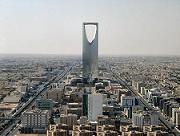 An INCB mission visited the Kingdom of Saudi Arabia from 17 to 19 September 2012. The mission was conducted by Mr. Ahmed Kamal Samak, Member of the Board, accompanied by Mrs. Hanifa Rebbani, Drug Control Officer of the INCB Secretariat. The Kingdom of Saudi Arabia is party to the three international drug control conventions and the objective of the mission was to review the Saudi Government's compliance with them. The last mission to the Kingdom of Saudi Arabia took place in 2005.
The mission met with senior officials of the Saudi Government including the Director of the General Directorate of Drug Control, senior Government officials at the National Committee for Combating Drugs,  the Saudi Food and Drug Administration, the Ministry of Justice, and the Bureau of Investigation and Public Prosecution. The mission also met with officials at the Customs Services and the Borders Guard authorities. The delegation visited a complex for Mental Health in Riyadh.
The mission discussed the trends in trafficking and abuse of narcotic drugs and psychotropic substances as well as measures taken or planned to address these issues, in particular, the legislative measures and administrative policies of drug control. Discussions also focused on issues related to precursor control, reporting and cooperation with the Board, the availability of opiates in palliative care as well as the treatment and rehabilitation of drug addicts in the Kingdom.
The finding of the mission will be reviewed by the Board at its 105 th Session in November 2012 and will be reflected in the INCB Annual Report for 2012, which will be published in early 2013.