Mission to the Republic of Argentina

INCB carried out a mission to the Republic of Argentina from 31 May to 3 June 2016. Professor Francisco Thoumi, Member of the Board and its Standing Committee on Estimates, led the mission accompanied by Mr. Stefano Berterame of the INCB secretariat. The objective of the mission was to review drug control developments and progress in the implementation of the international drug control conventions since the Board's last mission to the country in 2006. The mission, which was coordinated by the Ministry of Foreign Affairs, held consultations with senior officials of the Ministry of Security,  Ministry of Justice, Foreign Affairs, SEDRONAR (Secretariat for Programming Drug Abuse Prevention and the Fight against Drug Trafficking under the Presidency of the Republic), with whom issues relating drug abuse prevention, treatment and services were discussed, and the competent national authority responsible for the control of medicinal products (ANMAT) and representatives of various government departments.  
Consultations were also held with the Office of the Attorney General for combatting drug-related criminal activity (PROCUNAR) and the Financial Information Unit (UIF) of the Ministry of Justice. Discussions took place on matters of interest with representatives of the main federal law enforcement agencies (Federal Police, National Gendarmerie, Customs Service, the Coast Guard, and Airport Security Police (PSA)).
The mission visited a drug treatment centre at the Federal Prison Complex of Ezeiza and the "Casa Educativa Terapéutica (CET)", a community-based therapeutic centre, located in Villa Tranquila, Avellaneda, established to comprehensively address problematic drug use and promote access to health, education and work.  
The findings of the mission will be considered by the Board at its session in November 2016.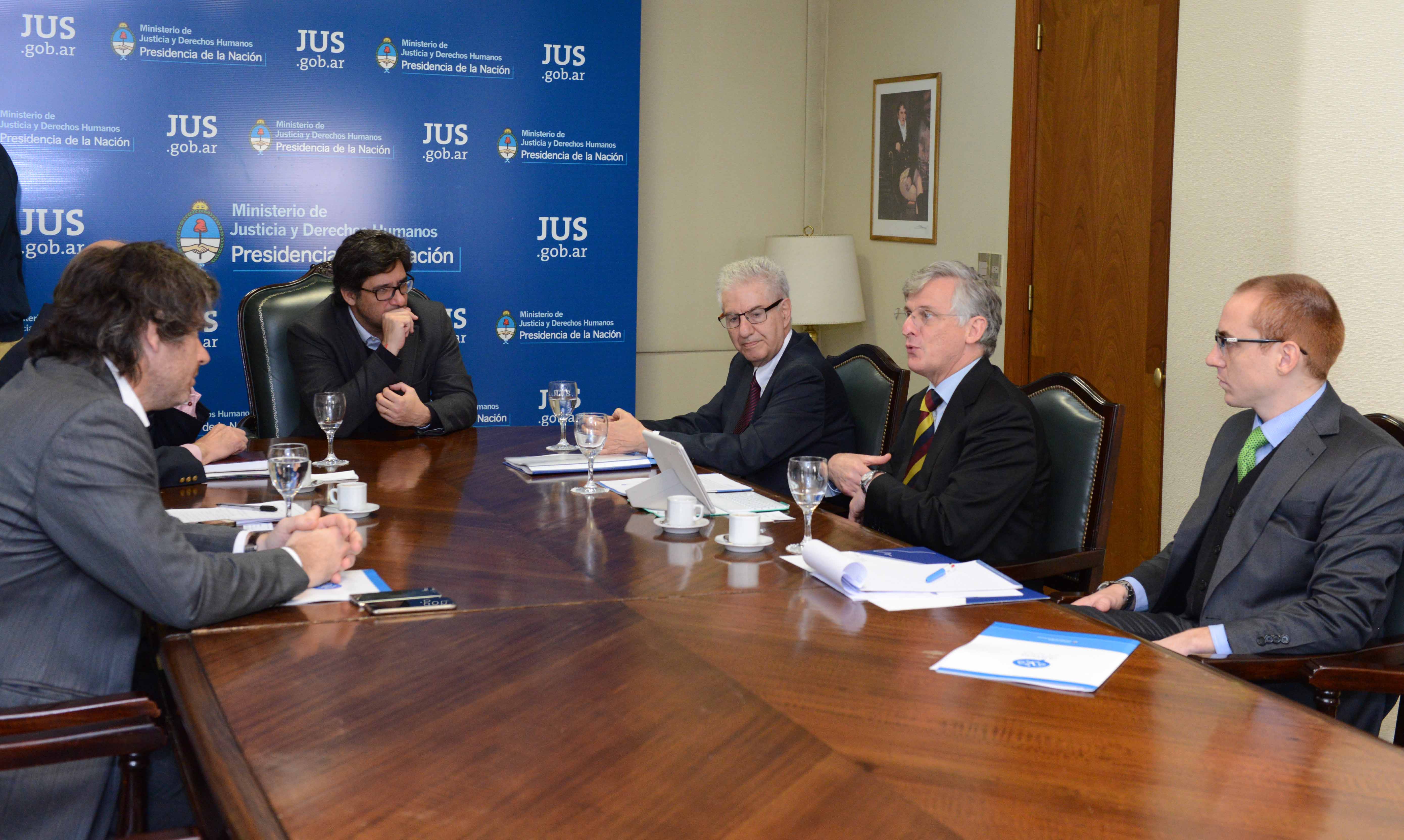 INCB mission meets H.E. Mr. Germán Garavano, Minister of Justice