INCB mission to Israel
An INCB mission visited Israel from 18 to 20 July 2016. The mission was conducted by Major-General Ahmed Kamel Al-Din Samak, member of the Board, accompanied by Ms. Hanifa Rebbani of the INCB secretariat. Israel is party to the three international drug control conventions. The objective of the mission was to review the drug control developments and the Israeli Government's compliance with the treaties since the last mission of the Board to Israel in 2009.
The mission,  which was efficiently coordinated by the Israeli Anti-Drug Authority (IADA) and the Ministry of Foreign Affairs, met with the Minister for Public Security and held consultations with senior officials of the Ministry of Health, the Ministry of Justice, and the Ministry of Economy and Industry.  Consultations were also held with senior officials of the Israeli Medical Cannabis Agency, the Police and Customs and the Israel Tax Authority.
The mission visited the Knesset, Hermon prison, Haifa port and canine unit and the Ilanot therapeutic center.  
The findings of the mission will be considered by the Board at its session in November 2016 and will be reflected in the INCB Annual Report for 2016, which will be published in early 2017.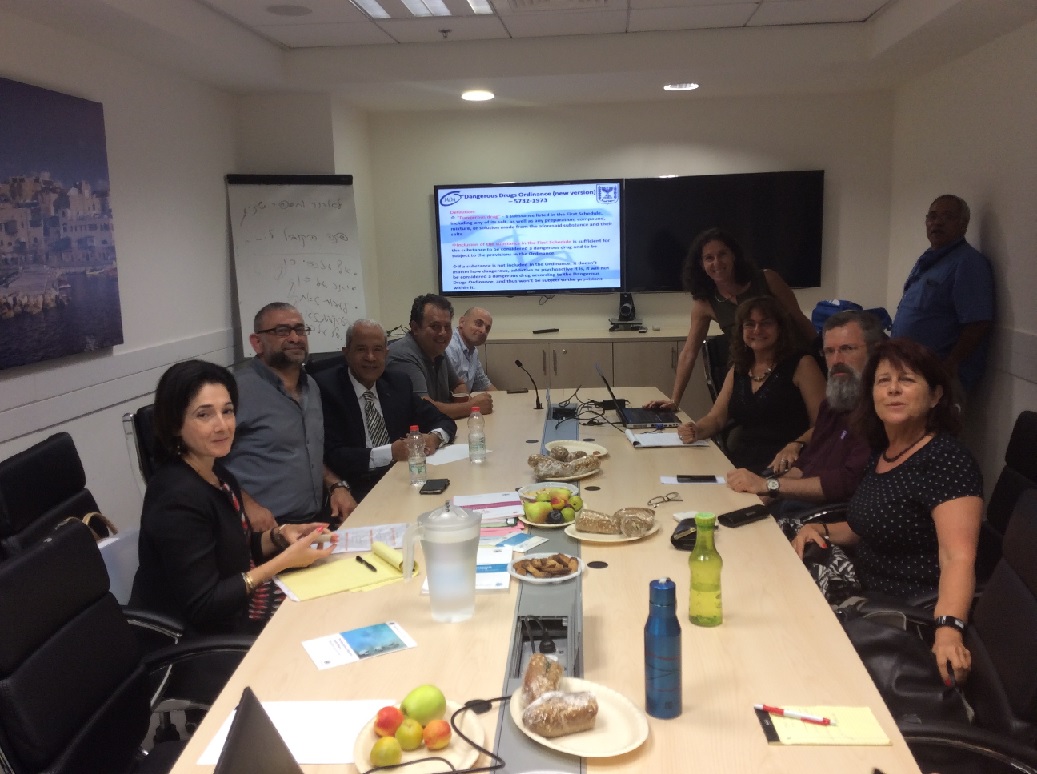 Meeting of the INCB mission with members of Israel Anti-Drug Authorities (IADA), Jerusalem, Israel.