Mission to Guyana
VIENNA, 20 December 2017 - A mission of the Board visited Guyana from 5 to 7 December 2017.  The mission was conducted by Dr. Raul Martin del Campo Sánchez, Member of the Board, accompanied by Mr. Stefano Berterame of the INCB secretariat. The primary objective of the mission was to discuss with relevant government counterparts progress made by Guyana in the implementation of the international drug control conventions. The last mission of the Board to Guyana was in 2002.
The mission held high-level talks with the Vice President and Minister of Public Security, the Minister of Foreign Affairs, the Attorney General and Minister of Legal Affairs, the Chief of Staff of the Guyana Defence Forces and senior officials from the Ministry of Public Health, Ministry of Education, Ministry of Social Protection as well as the Guyana Police Force, the Guyana Revenue Authority. The mission was coordinated by the newly established National Anti-Narcotics Agency (NANA).
Discussions focused on compliance with the international drug control treaties, national and international drug control policy, the vulnerability of Guyana to drug trafficking and the proposals and action taken by the Government to address these issues. The findings of the mission will be considered by the Board at its session in February 2018.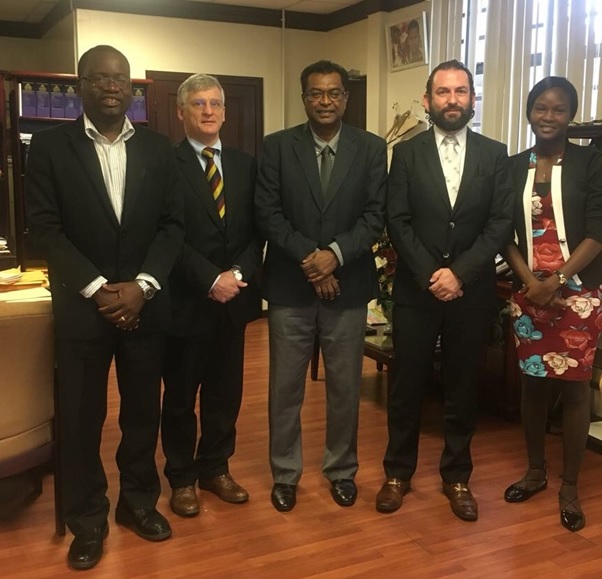 The INCB mission to Guyana led by Dr. Raul Martin Del Campo Sánchez, member  of the Board (second from right) meeting with Hon. Khemraj Ramjattan MP, Vice President and Minister of Public Security (center).