Mission to Russian Federation

An INCB mission visited the Russian Federation from 20 to 24 November 2017. The mission was carried out by Professor Viroj Sumyai, President of the International Narcotics Control Board, accompanied by Ms. Beate Hammond of the INCB secretariat. The objective of the mission was to review the implementation of the international drug control treaties by the Russian Federation and to examine drug control developments since the last mission of the Board in 2005.
The mission, which was organized by the Ministry of Foreign Affairs, held consultations with several high-level officials of the Russian Federation, including the Deputy Minister of Foreign Affairs, the Deputy Minister of Health, the Deputy Minister of Industry and Trade and the Chief of the Ministry of Internal Affairs General Administration as well as senior officials from these authorities. The mission visited the Moscow Endocrine Plant, a state-owned manufacturer of pharmaceutical preparations as well as facilities which provide emergency care, treatment, counseling and rehabilitation of drug users. In addition, the mission met with non-governmental organizations (NGO) active in the area of drug prevention and rehabilitation and visited a therapeutic community operated by an NGO.
The findings of the mission are expected to be reviewed by the Board at its forthcoming session in February 2017 and will be reflected in the INCB Annual Report for 2018, to be released in March 2019.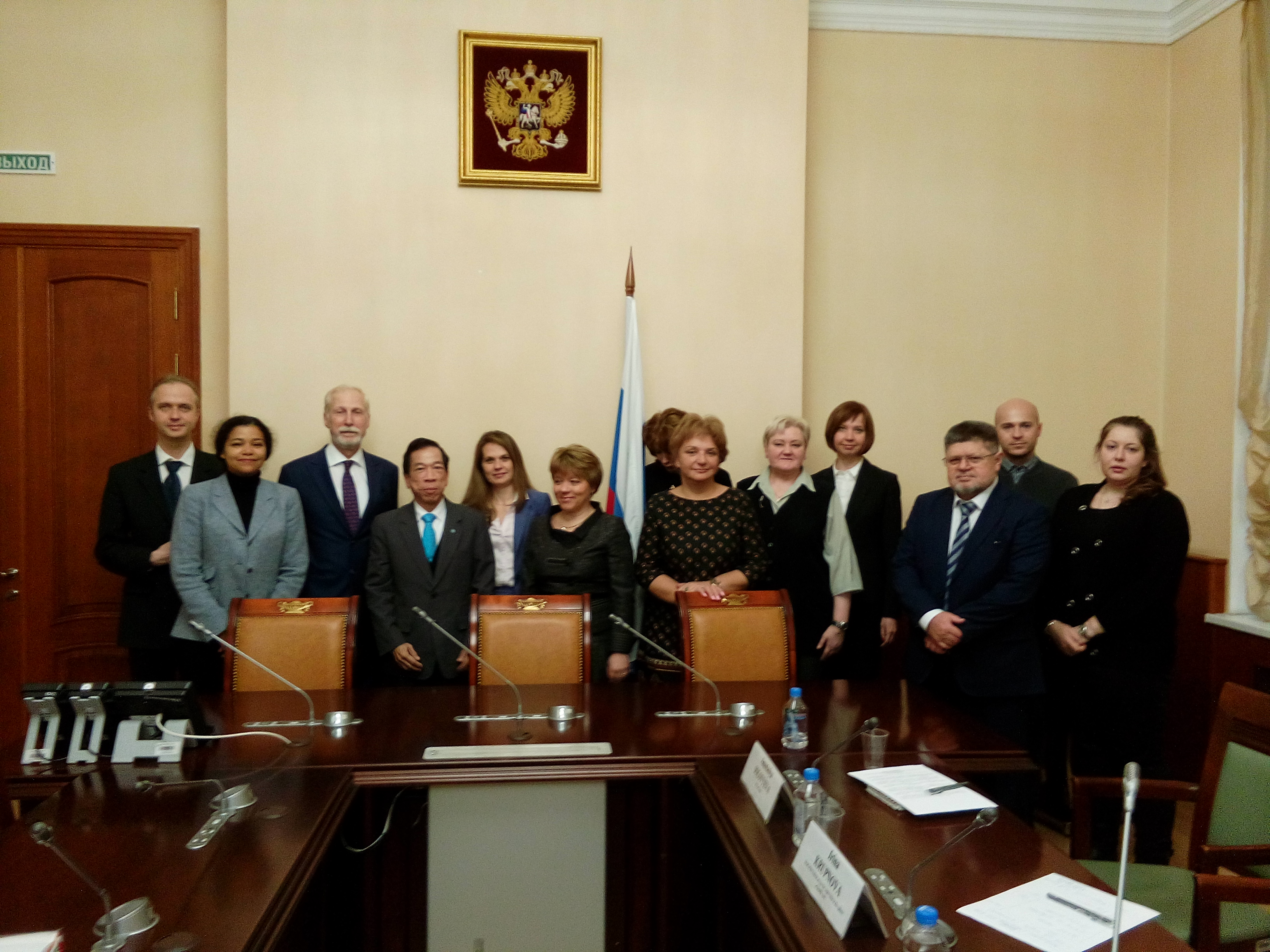 Meeting of the INCB mission with officials from the Ministry of Health: INCB President Viroj Sumyai (fourth from left), Deputy Minister of Health Dmitry Kostennikov (third from left)