INCB mission to Mongolia
VIENNA, 10 July 2018 - INCB undertook a mission to Mongolia from 4 to 6 July 2018.
The mission was led by Professor Wei Hao, Second Vice-President of the Board, who was accompanied by Ms Tatiana Jehl of the INCB Secretariat. 
The objective of the mission was to review implementation of the three international drug control conventions by Mongolia and to examine drug policy developments since the last mission of the Board in 1999. The mission was organized by the Ministry of Justice and Home Affairs, together with the Ministry of Foreign Affairs.
The mission met with the Deputy Minister of Justice and Home Affairs of Mongolia, as well as with high-level officials from the Ministry of Health and Ministry of Foreign Affairs, the National Police Agency, Professional Inspection Agency, and Customs General Administration of Mongolia. The mission visited the National Mental Health Center and the National Institute of Forensic Science and held a technical consultation meeting. A meeting was also held with the UNDP Resident Coordinator in Mongolia.
The findings of the mission will be considered by the Board at its 123rd session in November 2018.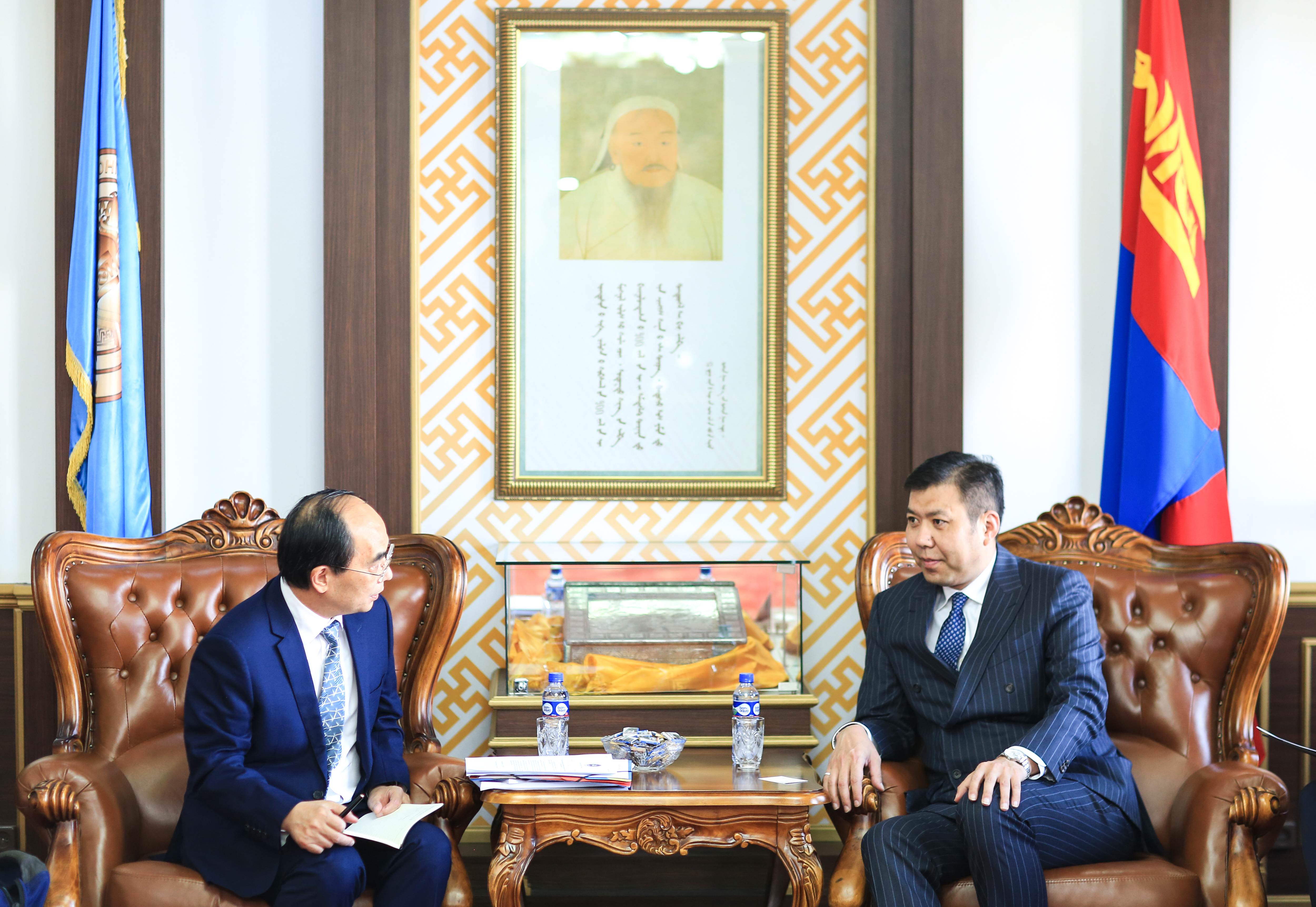 Photo 1: Prof. Wei Hao meeting with Mr Enkhbayar Battumur, Deputy Minister of Justice and Home Affairs

Photo 2: Prof. Wei Hao with technical consultation participants - officers from Customs General Administration, National Institute of Forensic Science, National Police Agency,  Ministry of Justice and Home Affairs and the National Mental Health Center