INCB mission to Montenegro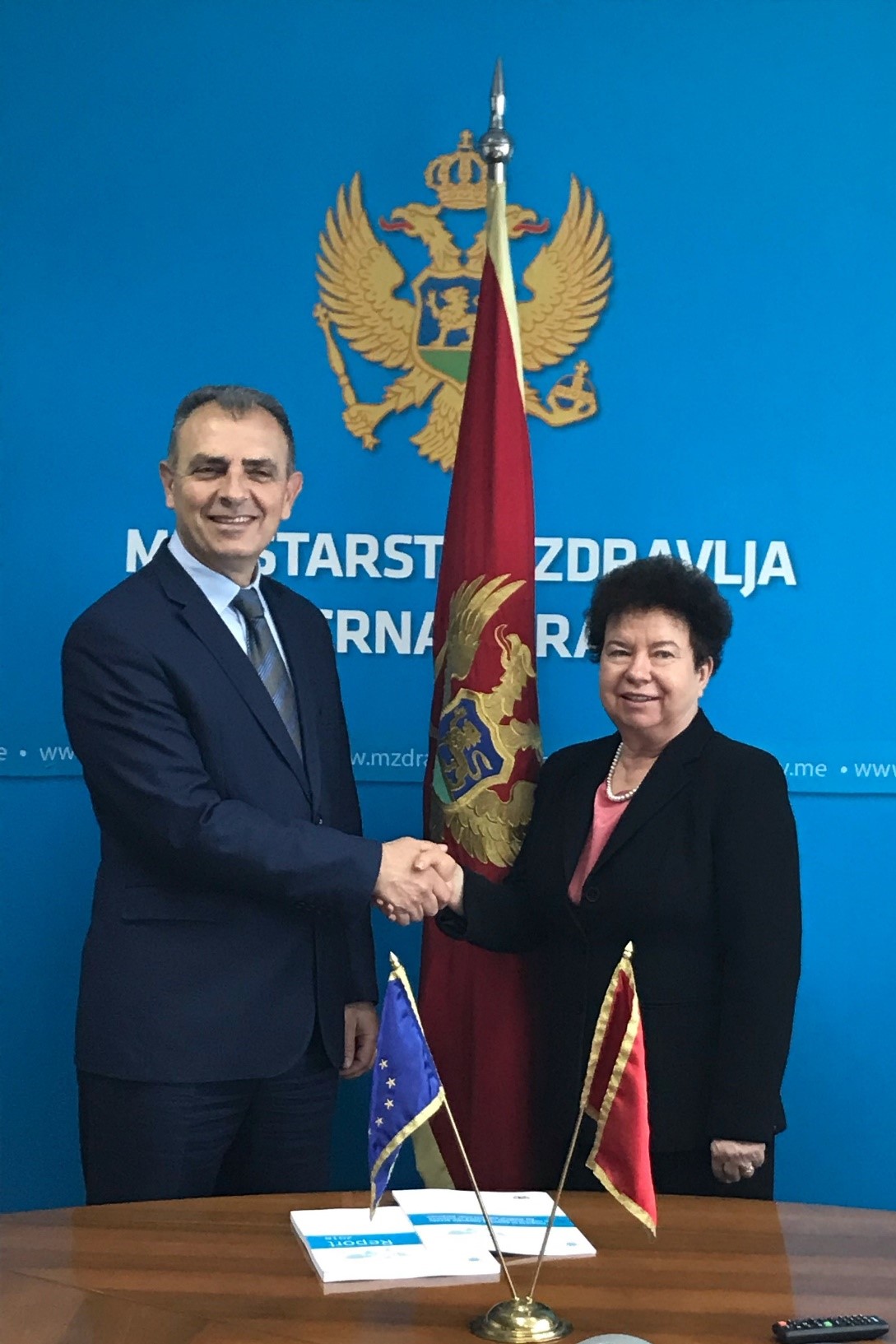 Photo: Mr. Kenan Hrapović, Minister of Health of Montenegro, and Dr. Galina Korchagina, Member of the International Narcotics Control Board
VIENNA, 16 April 2019 - An INCB mission visited Montenegro from 9 to 11 April 2019, with the goal of discussing the country's implementation of the three international drug control conventions and reviewing the drug control situation in the country.  The mission was led by Dr. Galina Korchagina, Member of the Board, accompanied by Ms. Raechelle Newman-Smajli of the INCB secretariat. It was the first mission of INCB to Montenegro.
The INCB mission met with the Minister of Health, the President of the High Court in Podgorica, the Director of the Agency for Medicines and Medical Devices of Montenegro, and senior officials of the Ministry of Foreign Affairs, the Ministry of Health, the Ministry of Education, the Police Administration, the Special State Prosecutor's Office in Podgorica, and the Customs Administration. The mission visited the Rehabilitation Centre Kakaricka Gora and the customs outpost Božaj.
The mission met with representatives of civil society and visited Reto Centar, a non-governmental rehabilitation centre. The mission also held discussions with the United Nations Resident Coordinator, the Head of the World Health Organization Country Office, and other United Nations officials.
The findings of the mission will be reviewed by the Board at its 125th session in May 2019.