INCB mission to Trinidad and Tobago

VIENNA, 24 September 2019 - From 11 to 13 September 2019, the INCB conducted a mission to Trinidad and Tobago to review the country's experiences and practices in fulfilling the aims of the international drug control conventions. Board member Professor Francisco Thoumi led the mission supported by Ms. Kebebush Welkema, of the INCB secretariat. The mission was organized by Trinidad and Tobago Ministry of National Security.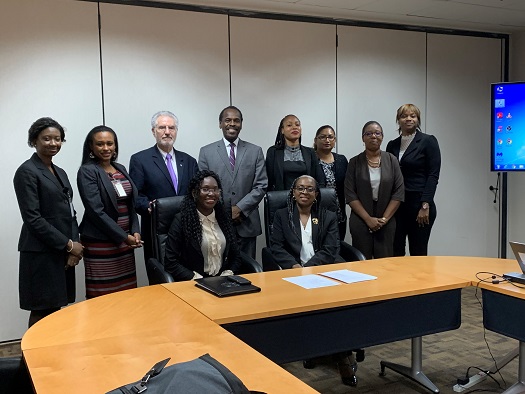 The mission met with Minister for Health, Terrence Deyalsingh, the Attorney General, Faris Al-Rawi, and senior officials from the Ministry of National Security, Ministry of Health, Police Service and Defence Force. In addition, the INCB mission visited an outpatient treatment centre, Caura substance abuse prevention and treatment centre. The mission also held discussions with representatives of the Implementing Agency for Crime and Security (IMPACS), part of CARICOM, and the Caribbean Financial Action Task Force.
The findings of the mission will be reviewed by the Board at its 127th session in February 2020.