President of INCB meets with United Nations Secretary-General
On 11 July, during his mission to United Nations Headquarters, INCB President Dr. Lochan Naidoo met with the Secretary-General of the United Nations, Mr. Ban Ki-moon, to discuss the global drug situation and general status of implementation of the drug control treaties, as well as cooperation between the United Nations Secretariat and the Board. Dr. Naidoo also emphasized the importance of protecting youth from drug abuse and investing in prevention, treatment and rehabilitation services. The availability of medication for palliative care and mental and neurological conditions was also discussed during the meeting.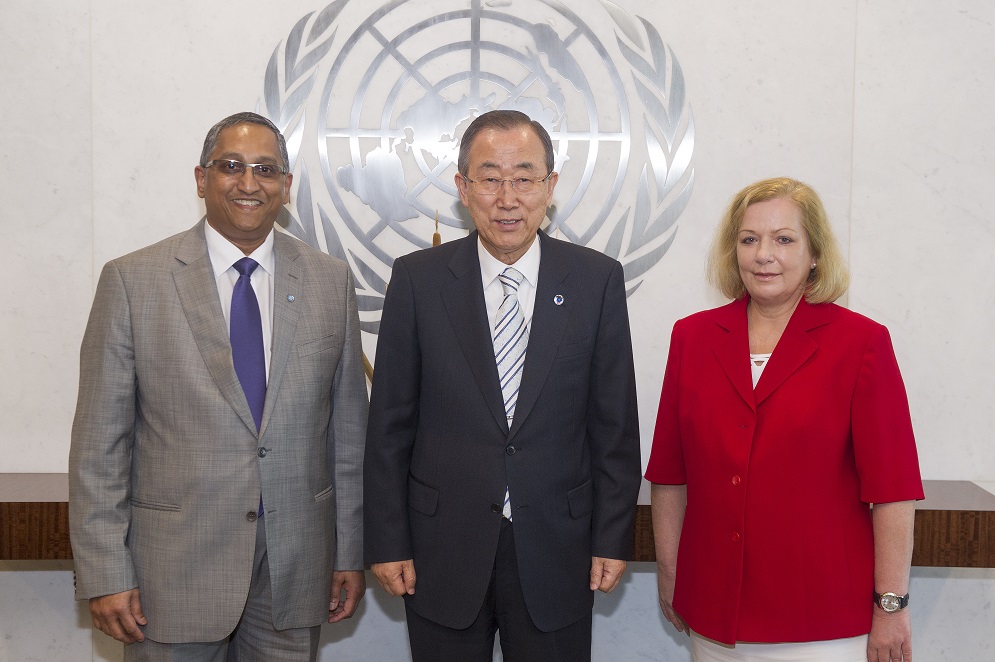 From left: Dr. Lochan Naidoo, INCB President, Ban Ki-moon, Secretary-General of the United Nations and
 Eva Fernandez Santis, Chief of Psychotropics Control Section at INCB.