INCB builds e-commerce industry partnerships to address internet trafficking of dangerous substances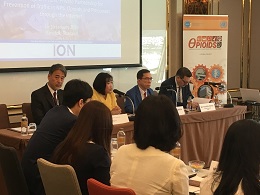 BANGKOK, 14 January 2019 - Government and industry gathered to discuss ways to interdict the illicit sales of dangerous substances at the INCB Practitioners' Workshop on Public-Private Partnership for Prevention of Traffic in NPS, Synthetic Opioids and Precursors through the Surface Web Based E-Commerce Platforms. The three-day workshop, the third in a series of specialized expert meetings with industry partners, is an innovative, practical and voluntary partnership with industry to make illicit sales of non-medical fentanyl-related and other dangerous substances more difficult.
While reports of darkweb drug dealers and cryptocurrencies tend to attract the attention of the media, many irresponsible vendors exploit legitimate e-commerce sites to offer dangerous substances to a broader global audience. In response, Dr. Viroy Sumyai, President of INCB, said that, "strategies need to be innovative, shared and updated as traffickers increasingly exploit platforms that are essential to legitimate economic activities."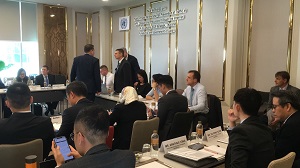 Mrs. Mayurashatr Pandhusastr, Director of Foreign Affairs Bureau of Thailand's Office of the Narcotics Control Board (ONCB), addressed 50 government experts and industry representatives and highlighted the increasing rate of drug overdose deaths, in relation to the increasing number of new psychoactive substances (NPS) and synthetic opioids appearing around the world.
The meeting builds on successes drawn from the Board's first Expert Group Meeting on Internet Trafficking in Opioids, held in Vienna in January 2018. There, experts recommended further increasing voluntary cooperation with e-commerce and internet service providers to stem the illicit flow of dangerous substances.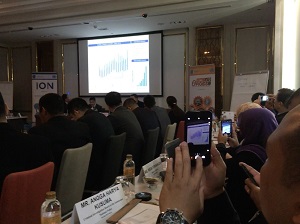 INCB global projects provide practical approaches partnered with governments, international agencies, and in particular relevant industries to reduce availability of substances", pointing to most recent efforts with some of the largest internet trading platforms voluntarily removing fentanyls vendors from their marketplaces.
The Board's global Project Ion, OPIOIDS Project, and Project PRISM, Project Cohesion, are helping Governments to respond to changing trafficking patterns of online sales of NPS, synthetic opioids and precursors by quickly sharing information and alerts to Governments and private sector partners in its efforts to interdict sales and distribution of these substances.
The meeting was made possible through the generous support of the Government of Japan.
***