Building multi-agency capacity in Asia to interdict global trafficking of dangerous substances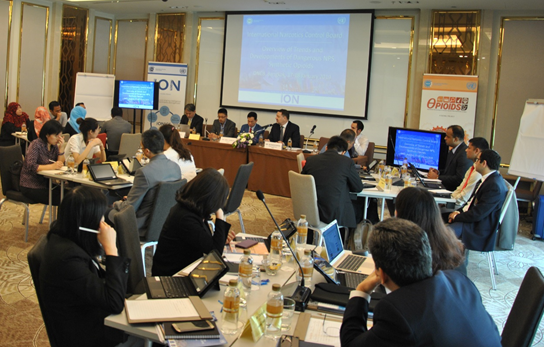 BANGKOK, 18 January 2019 - The International Narcotics Control Board (INCB) is building multi-agency capacity in Asia to address global trafficking in new psychoactive substances (NPS), synthetic opioids and dangerous chemicals.  The event brought together customs, law, and regulatory enforcement officials from East, Southeast and South Asia to develop and share multilateral intelligence on sources of illicit manufacture, marketing and distribution of dangerous substances not under international control.
Twenty-three officers from numerous enforcement agencies of China, India, Indonesia, Malaysia, Philippines, Thailand, and Viet Nam participated in the two-day capacity building training held in Bangkok. INCB experts delivered training on the changing trafficking patterns of NPS and related precursors, regional differences and changes in modus operandi for synthetic opioids, and on the effective use of the Project ION Incident Communication System (IONICS) and the Precursors Incidents Communications System (PICS) to support domestic and international trafficking investigations.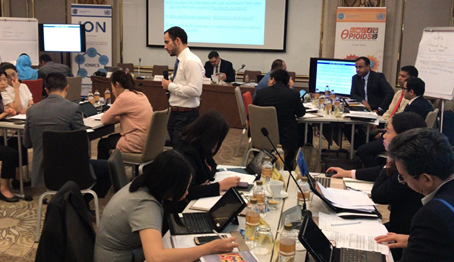 Photo: Mr. Fernando Romero, INCB Trainer, facilitates a multi-agency cross-border intelligence sharing exercise

Mr. Fumio Ito, manager of the INCB initiative to counter trafficking of new psychoactive substances (Project Ion), highlighted the value of multi-agency training in global intelligence sharing tools, such as IONICS and PICS. "NPS are, by definition, not controlled internationally, meaning countries rely on a patchwork of national laws and regulations to successfully interdict global sales and distribution. Only through rapid voluntary sharing of intelligence across agencies and borders, can governments stem the flow of some very dangerous substances," said Mr. Ito.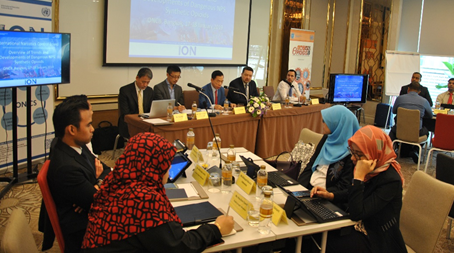 Photo: Dr. Viroy Sumyai, President of the Board (center), INCB experts and a representative from the Government of Japan open the two-day training in Bangkok
The Board's global Project Ion, OPIOIDS Project and Project PRISM support Governments' capacity to respond to changing trafficking, online marketing and sales patterns of NPS, fentanyl-related substances and their precursors, by building trust, improving communication and facilitating information sharing that interdict distribution of these dangerous substances.
The two-day training utilized INCB's new rapid training approach for intelligence sharing, made possible through the generous support of the Government of Japan.
Click here to learn more about the Project ION
Click here to learn more about the OPIOIDS Project
Click here to learn more about the Project PRISM