INCB strengthens intelligence sharing in Southeast Asia, providing tools for ASEAN countries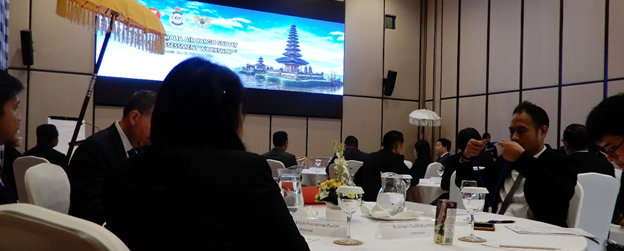 KUTA, INDONESIA, 15 February 2019 - An Australian and Indonesian co-hosted customs capacity-building workshop for ASEAN countries brought in experts from the International Narcotics Control Board (INCB) to address cross-border trafficking on new psychoactive substances. The goal of the workshop was to reduce trafficking through air cargo by improving capacity to access supply chain risk and building a region-wide community of skilled practitioners.
The 3-day workshop assembled 35 customs officials from Australia, Brunei Darussalam, Cambodia, Indonesia, Malaysia, Myanmar, Thailand, Singapore, Viet Nam, and the ASEAN Secretariat to share their experiences and enhance the risk management skills needed to identify high-risk consignments.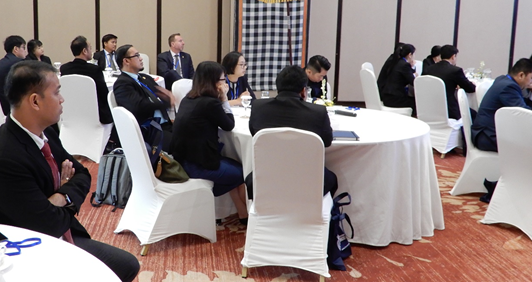 Photo: Customs officers from Australia, Brunei, Cambodia, Indonesia, Malaysia, Myanmar, Philippines, Thailand, Singapore, Viet Nam took part in the 3-day training event
INCB experts provided intelligence on the changing trafficking patterns of new psychoactive substances and fentanyls in the region and changes in their trafficking modus operandi. INCB also provided access and training in the effective use of the Project ION Incident Communication System (IONICS) to support domestic and international trafficking investigations.
"New psychoactive substances are simply not controlled internationally, meaning countries rely on a patchwork of national laws and regulations to successfully interdict illicit sales and distribution. Only through rapid voluntary sharing of intelligence across agencies and borders, can governments stem the flow of some very dangerous substances," explained by Mr. Ito, project manager for INCB Project ION. Mr. Ito further highlighted the value of intergovernmental training in global intelligence sharing tools like IONICS. Acknowledging the value of approaches INCB promotes, many participants highlighted need for enhanced cooperation with express services, e-commerce companies and other industries related to today's supply chain.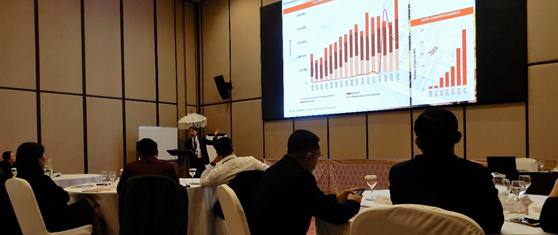 Photo: Mr. Ito (INCB) illustrates changing trafficking modus operandi of dangerous non-medical synthetic opioids to ASEAN customs officers
The Board's global Projects ION and OPIOIDS support Governments' capacity to respond to changing trafficking, illicit manufacture, marketing and sales of NPS, non-medical synthetic opioids and fentanyl-related substances by building trust, improving communication and facilitating information sharing that interdict distribution of these dangerous substances.
Click here to learn more about the OPIOIDS Project
Click here to learn more about the Project ION