Experts and industry strategize next steps in implementing INCB's list of fentanyl-related substances with no legitimate uses

Vienna, 4 September 2019 - The International Narcotics Control Board (INCB) convened a three-day multilateral expert group meeting to discuss the Board's innovative list of fentanyl-related substances with no known legitimate uses at its headquarters in Vienna. The meeting brought national, regional and international experts together with private sector partners from the chemical industry to discuss how this practical tool was implemented in its first year and steps for its future expansion.
The meeting, conducted under the auspices of the INCB global Operational Partnerships to Interdict Opioids' Illicit Distribution and Sales (OPIOIDS) Project, and included participants from Argentina, China, the European Commission, Mexico, Russian Federation, and the United States of America, reviewed the real-time fentanyls incidents worldwide and how the list was used in its first year to prevent or interdict the manufacture, marketing, movement and monetization of such substances. Experts exchanged ideas and developed practical recommendations on how the list could be further expanded to respond to emerging non-scheduled dangerous fentanyls substances.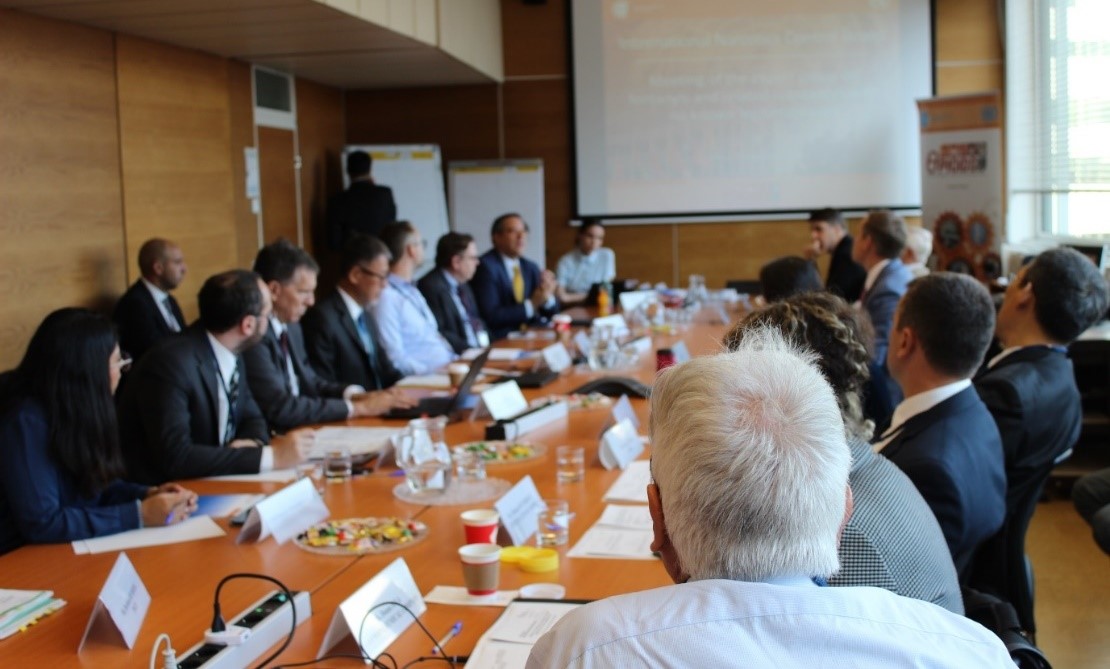 Photo: 20 experts from national, regional and international organizations participated in the meeting
Bruno Danelon, National Director for Technical Analysis of Counter Narcotics Policy at the Ministry of Security of Argentina, noted that while Argentina does not currently have the problem of fentanyl-related substances, the Government took the, "proactive approach by including the substances into our lists [of controlled substances]." "The NPS problem is a worldwide problem, and that is why we have to approach it all together", said Mr. Danelon when asked about the Board's public-private partnership initiatives with industry.
Experts from the chemical industry noted that they were often the first to receive requests related to emerging fentanyl-related substances, such as developing reference samples which laboratories can compare seizures made by customs or postal enforcement officers. "INCB has been partnering with the chemical industry for decades, first with precursors and now with dangerous fentanyl-related substances", said Matthew Nice, manager for the global OPIOIDS Project. "Engaging industry continues to be one of the Board's key strategies, especially with non-scheduled substances, and their global market perspective can often identify emerging trends first."
Maria Lopez Rodriguez, Crime Analysts for Mexico's National Center for Planning, Analysis and Information against Crime (CENAPI) stated of the list that, "we stay on top of new substances which have been reported and we come to those at the international level and through other bilateral mechanisms and relationships with which we also share."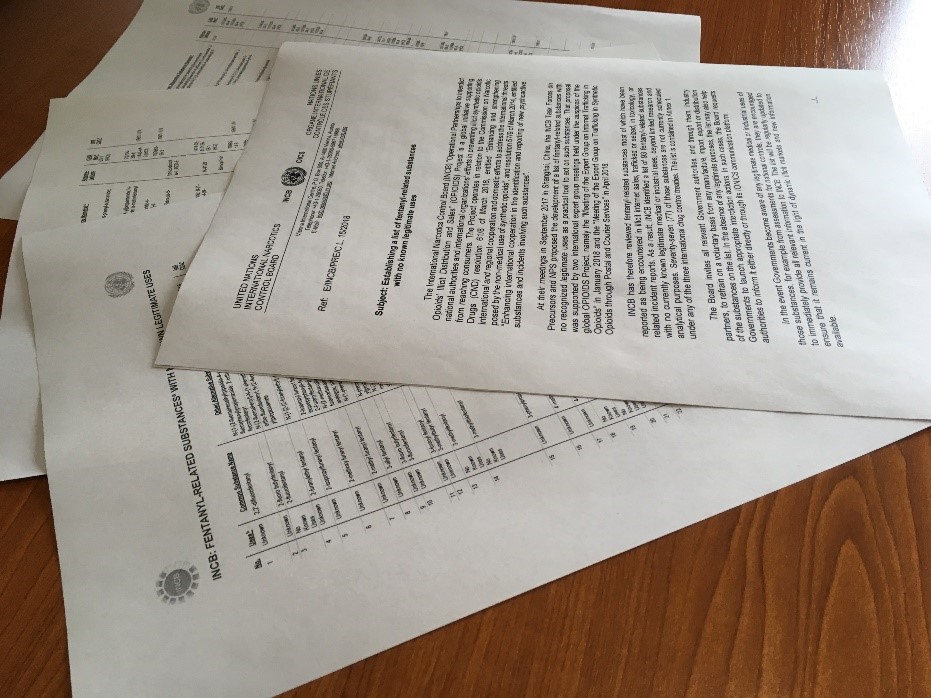 Photo: The INCB list of fentanyl-related substances with no known legitimate uses is made available to governments, regional, international and private-sector partners online
In the context of numerous fatal and non-fatal overdoses caused by non-medical synthetic opioids, participating experts agreed that the Board's list of fentanyl-related substances with no known legitimate medical or industrial uses is an important resource for Governments, and through them industry partners, to increase awareness of these substances known to be in circulation, to assist domestic legislative and administrative responses, to support interdiction efforts, and to facilitate cooperation with industry partners for these non-scheduled substances.
Through its global Projects ION, PRISM and OPIOIDS, the Board is supporting Governments' capacity to respond to changing trafficking, online marketing and sales patterns of NPS, fentanyl-related substances and their precursors, by building trust, improving communication and facilitating information and intelligence exchange to interdict the distribution of dangerous substances around the world.
Click here to learn more about the OPIOIDS Project
Click here to learn more about the Project ION
Click here to learn more about INCB Precursor Controls