INCB convenes international experts to tackle the growing illegal trade in pill presses and related drug-making equipment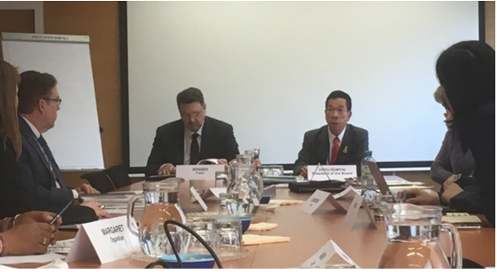 President Dr. Viroj Sumyai opens the Expert Group Meeting in Vienna
VIENNA, 11 March 2019 - INCB convened a three-day meeting of national experts and international partners specialized in investigating trafficking in equipment used in illicit drug manufacture. From 5 to 7 March, experts from Canada, China, Germany, India, the Netherlands, Nigeria, the Russian Federation, the United States and Europol gathered in Vienna to discuss practical responses to counter the  trafficking of equipment and materials covered under article 13 of the 1988 Convention, latest trafficking trends, emerging modus operandi and practical responses to prevent and investigate the diversion of equipment, such as pill presses and encapsulating machines, used in illicit manufacture of synthetic drugs and new psychoactive substances (NPS).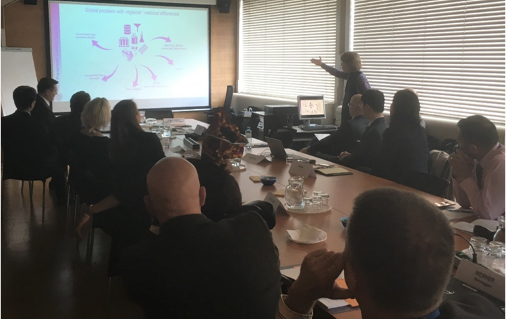 Photo: Twelve experts from 8 governments and international organisations shared practical approaches to tackling the growing trade in illicit drug manufacturing equipment
"Article 13 of the 1988 Convention requires Governments to take measures to prevent trade in and the diversion of materials and equipment used for illicit production or manufacture of narcotic drugs and psychotropic substances and to cooperate to that end", said INCB President Dr. Viroj Sumyai opening the meeting, adding that "the investigation of equipment incidents has significant potential to help disrupt the illicit supply of dangerous drugs."
The expert group meeting opened as the 2018 INCB Precursors Report was being launched. The Board has pointed out the applicable provisions of article 13 of the 1988 Convention as an important option to address the proliferation of non-scheduled "designer" precursors, new psychoactive substances and synthetic opioids, such as fentanyls.
The assembled experts concluded the meeting with a recommended course of actions focusing on ensuring that equipment is not diverted into illicit drug manufacturing channels.
INCB's Project PRISM, Project Cohesion, Project Ion and OPIOIDS Project assist Governments in responding to changing trafficking patterns involving dangerous drugs, precursors and their manufacturing equipment by convening expert working groups, task forces and coordinating specialized intelligence operations to share information to interdict sales and distribution of these substances.