INCB Global OPIOIDS Project holds its 2nd expert group meeting on trafficking in non-medical synthetic opioids through postal and express courier services
Vienna, 11 September 2019 - Building on from the success of the 2018 expert group meeting, the International Narcotics Control Board (INCB) coordinated the 2nd expert group meeting in Vienna, Austria from 11-13 September 2019, to direct new strategies on interdicting trafficking of dangerous substances through postal and express courier services.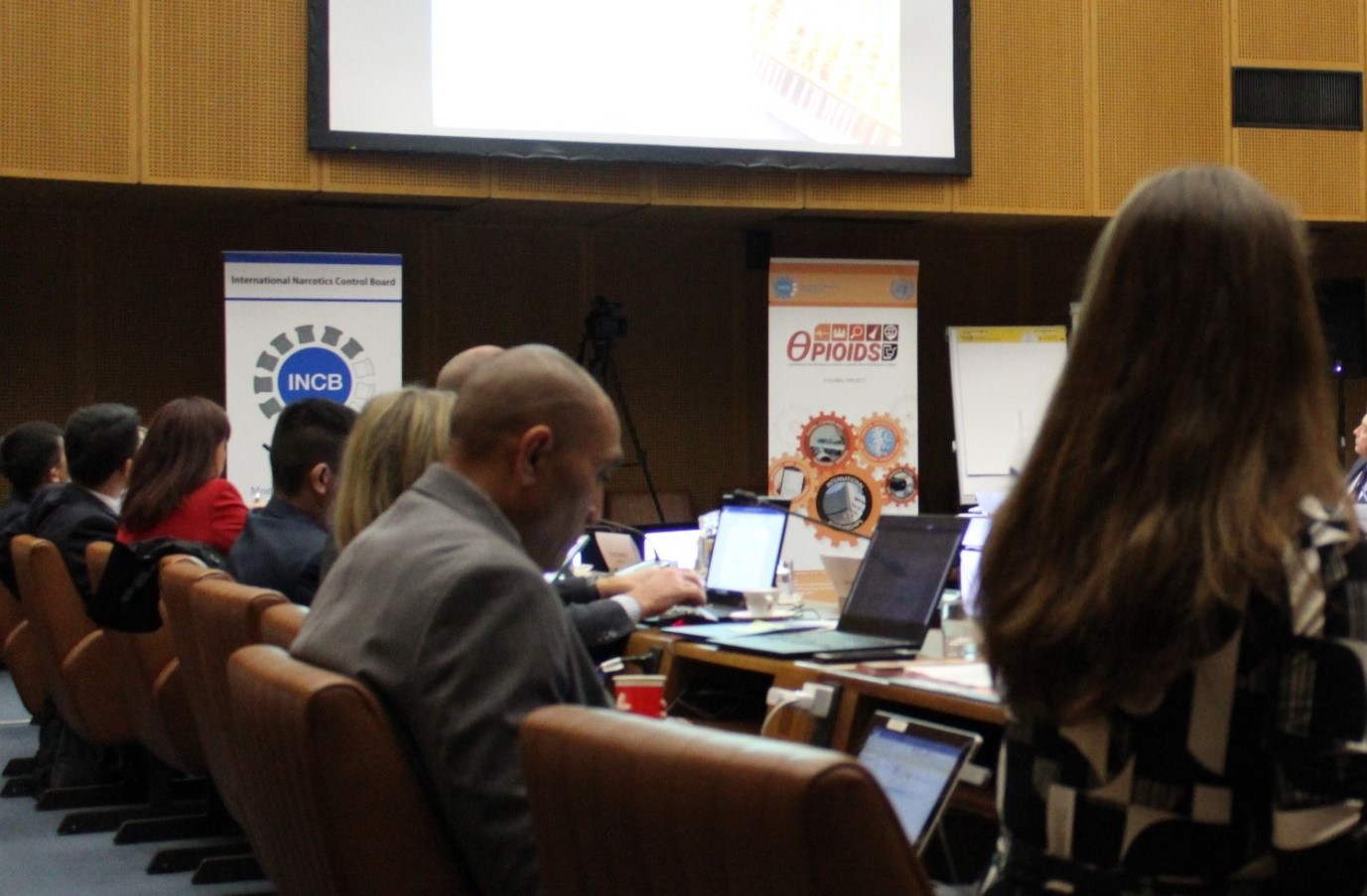 A focus was also placed on fostering partnerships. The meeting brought together private industry partners, international organisations and representatives from fourteen countries (Australia, Canada, China, Estonia, France, Germany, India, Mexico, Norway, Russian Federation, Singapore, Sweden and the United States of America), to discuss possibilities and develop and expand approaches and activities to prevent trafficking of dangerous substances through postal and express courier services.
"What is critical to us are our partnerships," said Ms. Rita ESTWICK, Director of the Security Fusion Center, Canada Post Corporation, and explained: "INCB with IONICS and its public partnerships is the glue that puts us all together." Mr. Michael FUHL, the Head of Unit at the International Drug Enforcement German Customs Investigation Bureau explained that what make a difference to him is that "a big advantage of the INCB is that it works with a lot of countries," and added: "You cannot fight drug crime on your own."
Participants from governments and international organizations such as the Oceania Customs Organisation (OCO), World Customs Organization (WCO), Universal Postal Union (UPU) and UNODC were welcomed to share their knowledge and offer ways forward for future cooperation on the international, regional level and across private sectors. Relevant private sector partners from the international postal and express courier services, such as the Global Express Association (GEA) participated and provided unique insights and perspectives in relevant parts of the meeting.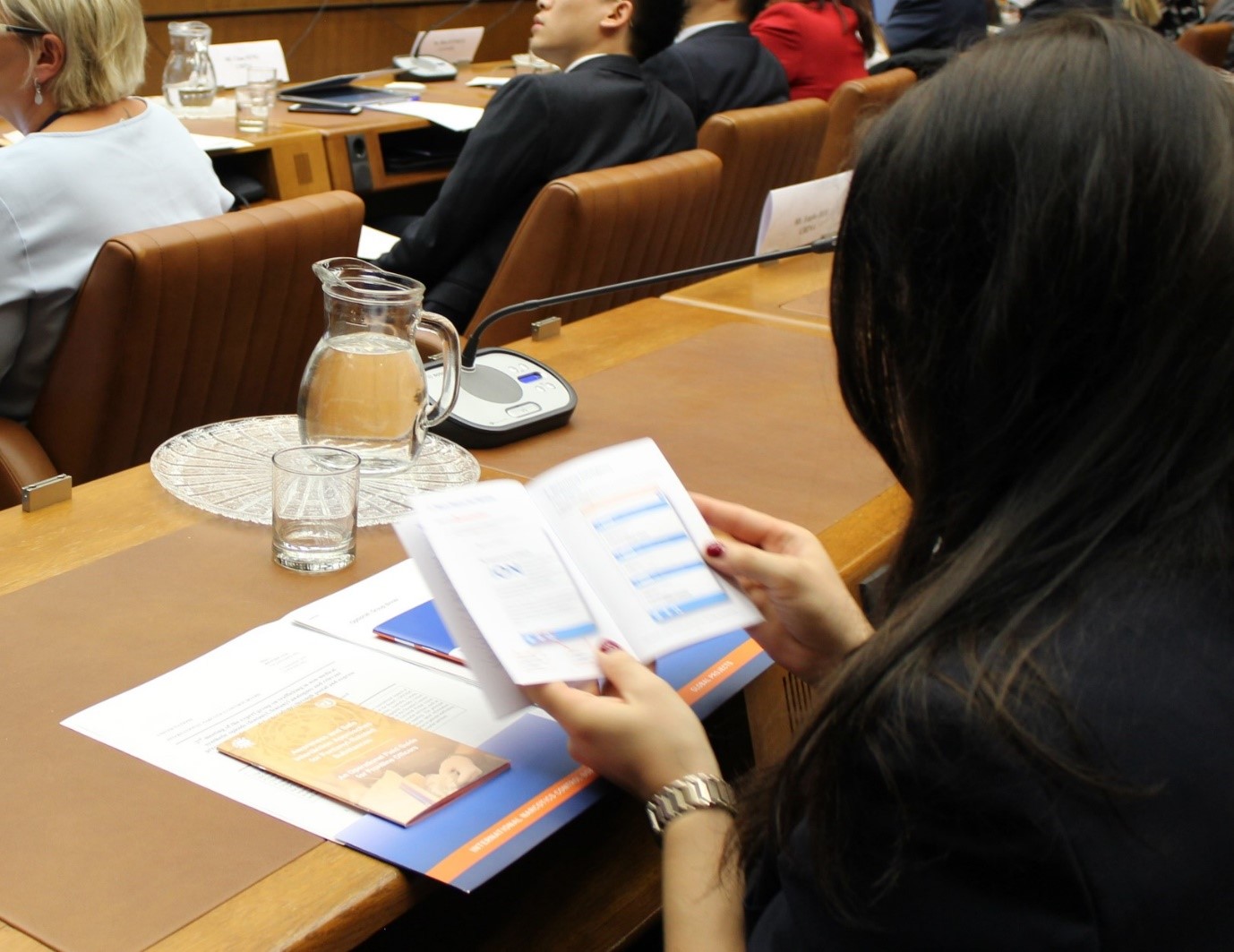 The discussion encompassed latest information available and possibilities to develop mechanisms and concrete operational activities to prevent trafficking and access of these drugs to consumers through international postal and express courier services.
INCB's global Project ION, OPIOIDS Project and Project PRISM support Governments' capacity to respond to changing trafficking, online marketing and sales patterns of NPS, fentanyl-related substances and their precursors, by building trust, improving communication and facilitating information sharing that interdict distribution of these dangerous substances.
Click here to learn more about the OPIOIDS Project
Click here to learn more about the Project ION
Click here to learn more about INCB Precursor Controls