INCB holds fourth User Group meeting on the International Import Export Authorization System (I2ES)
VIENNA, 22nd March 2019 - Dr. Viroj Sumyai, President of International Narcotics Control Board (INCB), delivered opening remarks during the fourth User Group Meeting on the International Import Export Authorization System (I2ES) for narcotic, drugs and psychotropic substances, held during the 62nd session of the Commission on Narcotic Drugs (CND).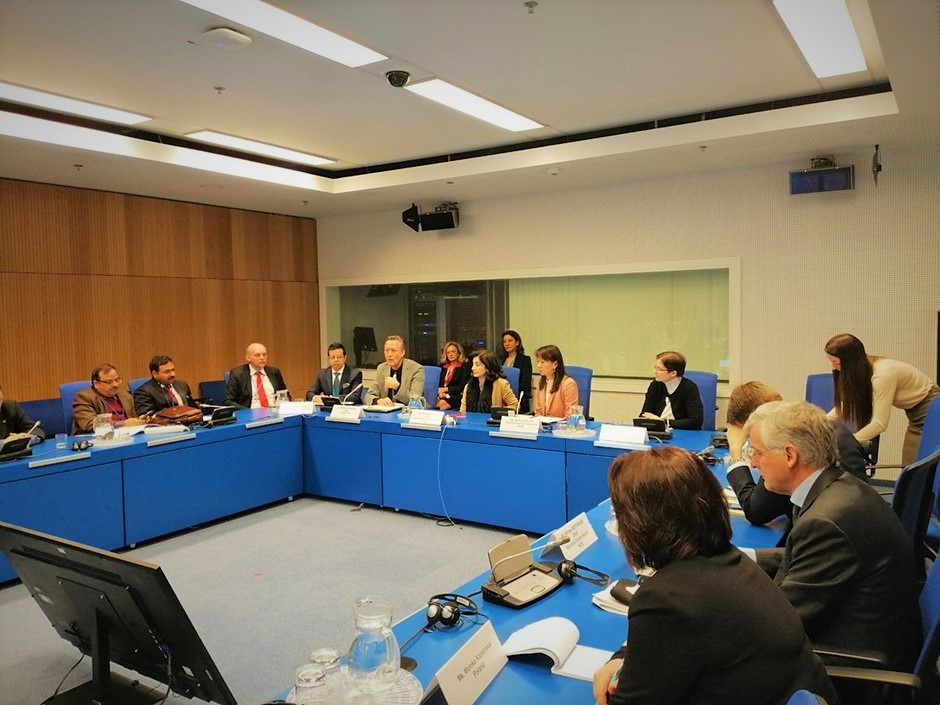 Representatives from the INCB secretariat together with almost 30 participants from around 20 countries participated in an open discussion on their experiences in using I2ES and ways to expand its use among countries trading in internationally controlled narcotic drugs and psychotropic substances.
Dr. Sumyai stressed the importance of collaboration and communication between the competent authorities as a key to reduce paperwork, expedite the issuance of authorizations and to boost utilization of I2ES. Countries shared their experience in using I2ES and exchanged views on how to promote greater usage of I2ES among more Governments around the world.
I2ES is an online communication platform developed by INCB to support the monitoring of and to facilitate the licit trade in internationally scheduled substances. Additional information can be found in Chapter 2 of the INCB Annual Report for 2018: Challenges and opportunities in promoting paperless trade for internationally controlled substances: the International Import and Export Authorization System (I2ES).
Learn more on I2ES and how to join by going to the I2ES web page.