INCB meets with industry partners and strengthens customs security and global intelligence sharing in South-East Asia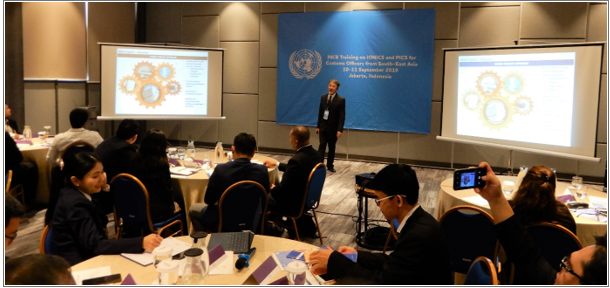 Jakarta, Indonesia - From 9-10 September, the International Narcotics Control Board (INCB) held a training workshop in Jakarta for 25 customs officials from Brunei Darussalam, Cambodia, Indonesia, Lao People's Democratic Republic, Malaysia, Myanmar, Philippines, Thailand and Vietnam.
The goal of the training was to support ASEAN participating countries in strengthening their capacities to collect, integrate, and communicate trafficking intelligence on NPS, synthetic opioids and related precursors through the effective use of INCB's global platforms Project ION Incident Communication System (IONICS) and the Precursors Incidents Communications System (PICS). The two-day capacity building training led by INCB experts was implemented jointly under the INCB global projects (Project ION, OPOIDS project and projects Cohesion and Prism).
Officers learned about the changing NPS trafficking situation and regional differences in the opioids crisis and were trained in intelligence sharing and how to operate INCB's global secure communication platforms (IONICS and PICS) to send and receive intelligence and alerts that support domestic and international investigations of dangerous substances that are not internationally scheduled.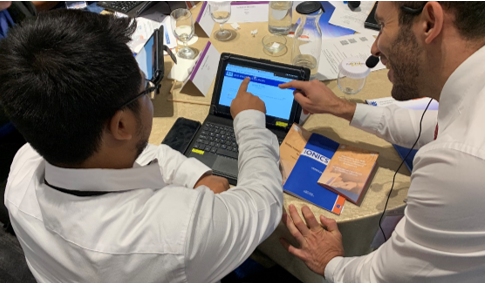 Photo: INCB trainer facilitates an intelligence sharing exercise for custom officers via the IONICS platform.
Syarif Hidayat, Director of International and Public Affairs, opened the session by highlighting the importance of the training, saying: "it will enhance the participants' knowledge on the implementation of the programme, analytical and technical ability of customs personnel, and on most current issues of transnational organised crime, illicit trade of drugs, their production and distribution, precursors and synthetic chemicals." He also expressed his hope that "this programme could help ASEAN in boosting its contribution to the protection of world trade, security and justice, to make the world safer and to improve the global supply chain security, with emphasis on the regional trade."
Following the workshop, from 11-13 September. INCB experts also met with industry partners and the national postal service provider in Indonesia, Pos Indonesia, as part of INCB's practical efforts to support governments in addressing trafficking in NPS and synthetic opioids through legitimate Internet-based services, including e-commerce platforms and social networking services.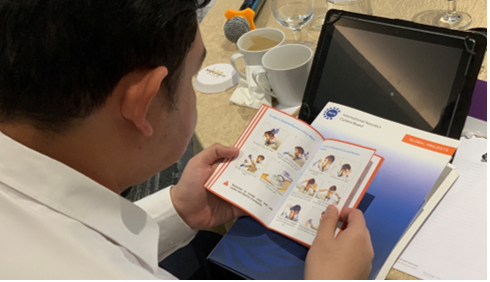 Photo: Officers received practical information and materials to safely respond to threats and risks posed by dangerous substances
The Board's global projects (Project ION, OPIOIDS Project and Project PRISM), support Governments' capacity to respond to changing trafficking, online marketing and sales patterns of NPS, fentanyl-related substances and their precursors, by building trust, improving communication and facilitating information sharing that interdict distribution of these dangerous substances.
The two-day training utilized INCB's new rapid training approach for intelligence sharing, made possible through the generous support of the Government of Japan and the United States.
Click here to learn more about the Project ION
Click here to learn more about the OPIOIDS Project
Click here to learn more about the Project PRISM