INCB President holds informal dialogue with civil society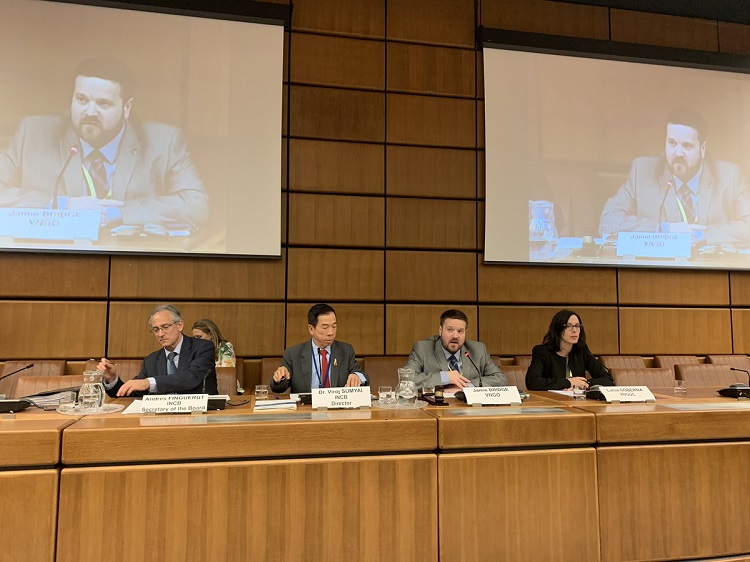 Photo: Vienna NGO Committee on Drugs
VIENNA, 20 March 2019 - The INCB President, Dr. Viroj Sumyai, met with civil society representatives today at the margins of the sixty-second session of the Commission on Narcotic Drugs. 
Organized annually by the Vienna NGO Committee on Drugs, the INCB President's informal NGO dialogue is a valuable opportunity to continue dialogue with civil society on drug control matters.
Dr. Sumyai took questions from the floor on issues such as the accessibility of treatment services for women, the regulation of medical cannabis programmes, and legislative developments concerning the non-medical use of cannabis. 
Dr. Sumyai took the opportunity to announce that INCB will hold a meeting with civil society during its 125th session in May 2019.
 ***