Obituary
Madan Mohan Bhatnagar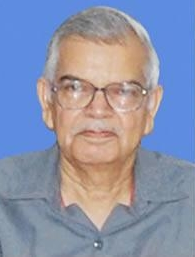 Vienna, 18 June 2019 - It is with great sadness that the International Narcotics Control Board (INCB) has learned of the passing of Mr. Madan Mohan Bhatnagar, who served as a member of the Board from 2002 to 2007.
Mr. Bhatnagar, a national of India, was born in 1934 and held a Bachelor of Law (1956) and Master of Arts in Political Science (1955). He held various senior positions in narcotics control and administration in the Government of India and was a Member of the Delhi High Court Bar Association.
During his professional career, Mr. Bhatnagar held the positions of Deputy Narcotics Commissioner (1972-1974), Officer on Special Duty (Narcotics) (1976-1979), Narcotics Commissioner of India (1979-1985), Director-General, Narcotics Control Bureau, Government of India (1988-1990), and was a Member (Anti-Smuggling and Narcotics) of the Central Board of Excise and Customs and Additional Secretary to the Government of India (1990-1992).
He authored numerous publications and drafted the provisions of the Narcotic Drugs and Psychotropic Substances Act of India (1985), the licit opium production and export policy for India and the national strategy for combating the illicit traffic in drugs for India. Mr. Bhatnagar was Member of the expert group to study the modification of the Single Convention on Narcotic Drugs of 1961, Vienna (1982), and Chairman of several international conferences on drug control, Head of the Indian delegation to the Commission on Narcotic Drugs (1990 and 1992), and Vice-Chairman, Commission on Narcotic Drugs (1992).
Mr. Bhatnagar served as the Board's Rapporteur (2003-2004), First Vice-President (2004-2005), Vice-Chair of the Board's Standing Committee on Estimates (2005-2006), and Chair of the Board's Committee on Finance and Administration (2002 and 2006).
Over the course of his professional career and membership of the International Narcotics Control Board, Mr. Bhatnagar made an invaluable contribution to international drug control, for which the Board is grateful. The Board will observe a minute of silence at its 126 th session in honour of Mr. Bhatnagar, and offers its condolences to the family and friends of its esteemed former Member.