INCB partners in the Pacific for rapid trafficking intelligence exchange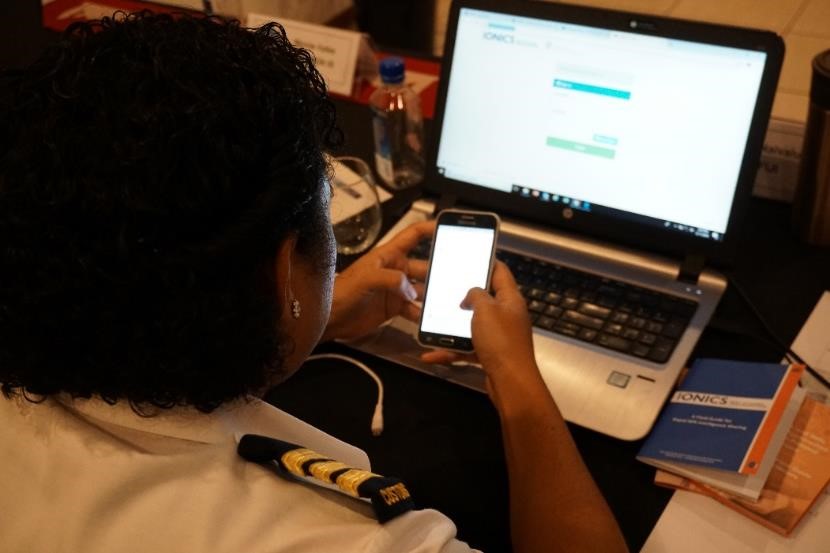 Nadi, Fiji - 14 February 2020 - The International Narcotics Control Board (INCB), raising awareness dangerous substances trafficked in the region, trained customs officers on the inter and intra-regional exchange of intelligence and cross-border cooperation through the use of its global communication platforms during the Regional Workshop on Customs Intellectual Property Rights (IPR) Enforcement organized by the Oceania Customs Organisation (OCO).
The workshop brought together 16 senior customs officers from 13 Governments including Australia, Fiji, Guam, Kiribati, Marshall Islands, Nauru, Niue, Northern Mariana Islands, Palau, Papua New Guinea, Solomon Islands, Tonga and Tuvalu. Instruction was provided by international experts from INCB, INTERPOL, OCO, the United States and various private sector partners to build capacity to address trafficking in the region.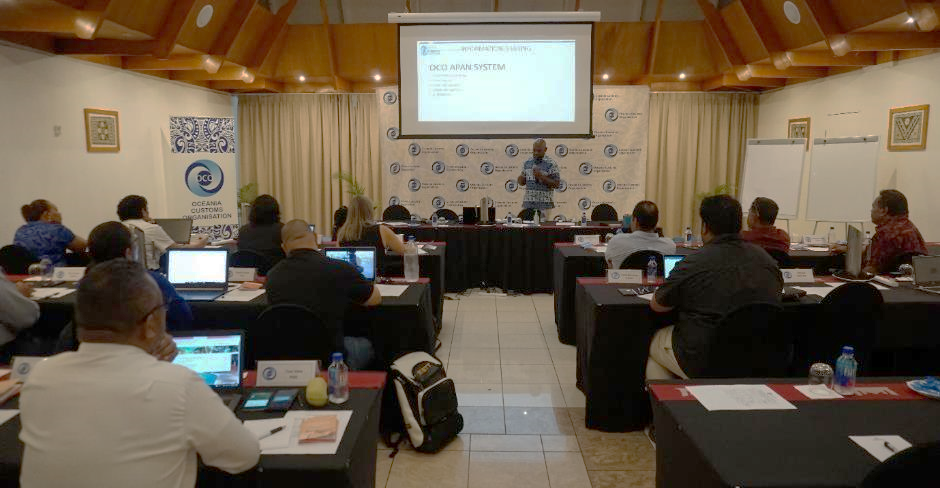 Photo: Customs officers received instruction on various secure communications platforms available for secure exchange of information and intelligence
In his opening remarks, Richard Brennan, Secretary for the OCO stated, "the Pacific is no longer only a transit point for narcotics and synthetic drugs, thus information sharing platforms available to OCO member countries, such as APAN and IONICS, contribute to their own awareness and that of their agencies in combating issues the Pacific now faces". Regional capacity building, "opens people's minds towards the need to share information and actively collaborate with partners both in the region and internationally on addressing the ever-increasing spectra of narcotics and precursor materials entering the pacific", said Secretary Brennan.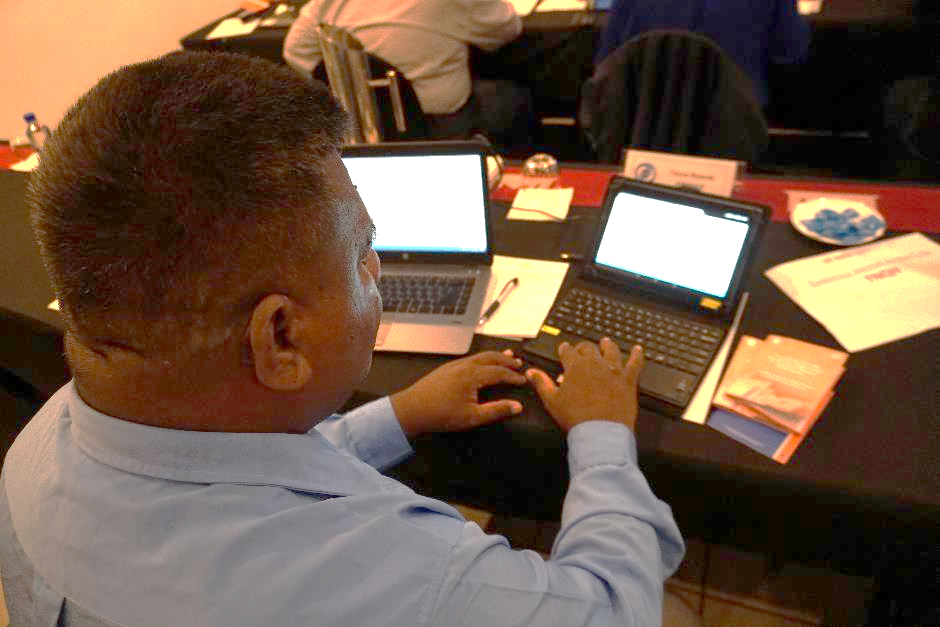 Photo: Customs officers use the INCB rapid training tablets to access the INCB global secure communications platforms
Training of customs officers was held within the framework of the 2019 OCO-INCB memorandum of understanding which among other things provides access and training on the Board's secure communication platforms allowing the exchange of information, intelligence and alerts that support domestic and international trafficking investigations of dangerous substances that are not internationally scheduled. .
The work was carried out under the Board's Global Rapid Interdiction of Dangerous Substances (GRIDS) programme, as a response to the 2018 United Nations General Assembly Resolution 73/192, calling for "International cooperation to address and counter the world drug problem", by responding to requests by Member States to enhance their law enforcement capacity to detect and identify new psychoactive substances and promote cross-border cooperation and information-sharing through the use of the Board's specialized tools and projects. Under the GRIDS programme, the Project ION, the OPIOIDS Project and the IONICS platform provide practical tools to interdict illicit manufacture, marketing, movement and monetization of dangerous NPS, fentanyl-related substances and their precursors, through information and intelligence exchange.
The capacity building training was made possible through the generous investments by the Government of Australia Department of Foreign Affairs and Trade.
Click here to learn more about the OPIOIDS Project
Click here to learn more about the Project ION
Click here to learn more about INCB Precursor Controls