Strengthening multi-lateral trafficking information and intelligence exchange with North American partners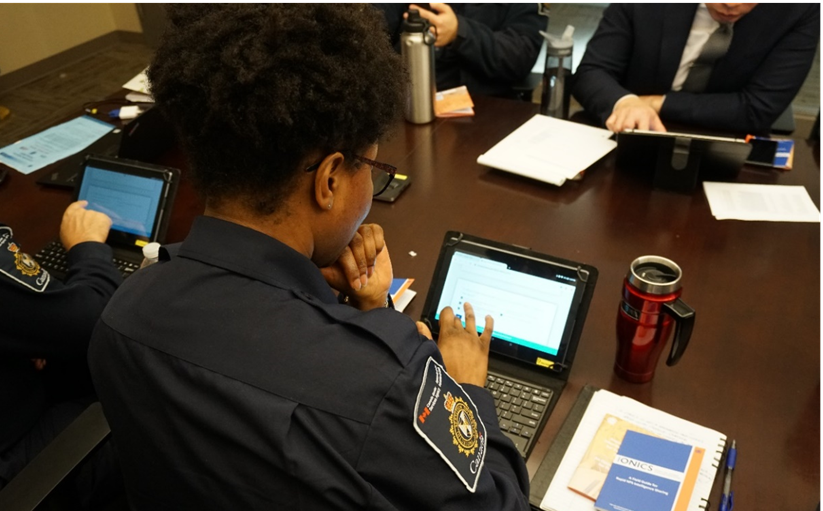 Ottawa 21 February 2020 - The International Narcotics Control Board (INCB) conducted back-to-back training events in the United States and Canada to enhance multi-lateral information and intelligence exchange for officers at the frontline of the global opioid crisis. The events connected officers to an INCB global counter-trafficking network of more than 1400 focal points, raised awareness on available tools and information available from other partners on seizures of dangerous substances trafficked into North America.
Training of the United States' Joint Interagency Task Force-West (JIATF-W) seven multi-agency officers occurred on 18 February, providing access to the INCB Project ION Incident Communication System (IONICS), offering real-time multi-lateral intelligence sharing tools for an enhanced monitoring and tracking of trafficking incidents involving new psychoactive substances (NPS), such as dangerous fentanyl analogues. INCB systems offer additional communications channels to augment regional systems, such as the All Partners Access Network (APAN).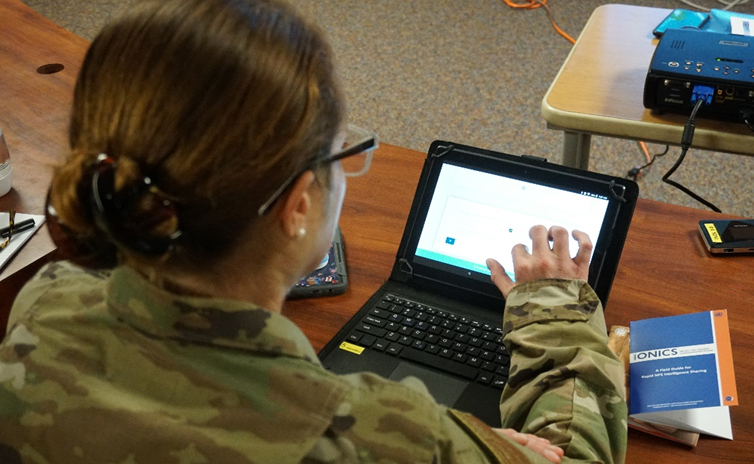 Photo: JAITF-W officers access the latest routing intelligence for fentanyl analogues and other non-scheduled dangerous substances
On 20 and 21 February, INCB organized a series of back-to-back trainings in Ottawa for 21 frontline officers and intelligence analysts from Canada Border Services Agency (CBSA) and Canada Post's Security Fusion Centre. Training included awareness raising, safe handling and interdiction approaches to dangerous synthetic drugs and access to INCB global information and intelligence platforms
Rita Estwick, Director of Canada Post's Security Fusion Centre said, "this new tool will help us to continue building our intelligence capabilities and supporting our Canadian government partners to mitigate illicit distribution through a consolidated effort." Officers were also presented with the latest information on the rapidly changing global NPS trafficking situation, with the preliminary results from INCB special Operation Trance.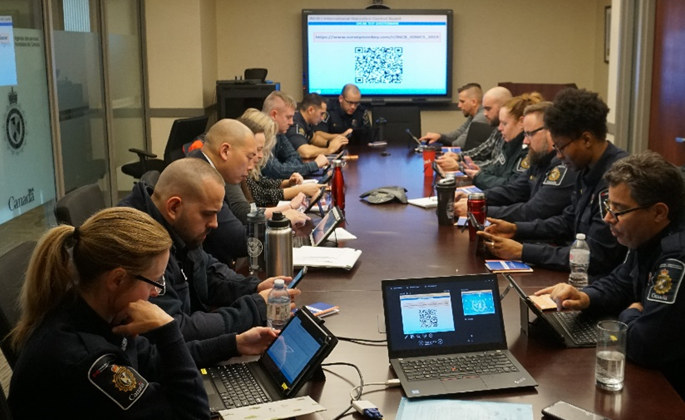 Photo: Officers from CBSA are able to access INCB global secure tools from laptop, tablets and smart phones.
The work was carried out under the Board's Global Rapid Interdiction of Dangerous Substances (GRIDS) programme, as a response to the 2018 United Nations General Assembly Resolution 73/192, calling for "International cooperation to address and counter the world drug problem", by responding to requests by Member States to enhance their law enforcement capacity to detect and identify new psychoactive substances and promote cross-border cooperation and information-sharing through the use of the Board's specialized tools and projects. Under GRIDS, Project ION, the OPIOIDS Project and the IONICS platform provide practical tools to interdict illicit manufacture, marketing, movement and monetization of NPS, fentanyl-related substances and other dangerous substances through global information and intelligence exchange.
Global capacity building for information and intelligence exchange was made possible through the generous investments by the Governments of Canada and the United States.
Click here to learn more about the GRIDS Programme
Click here to learn more about the OPIOIDS Project
Click here to learn more about the Project ION