World Humanitarian Day 2021 (#the Human Race)
Improving Access to Controlled Substances During Emergencies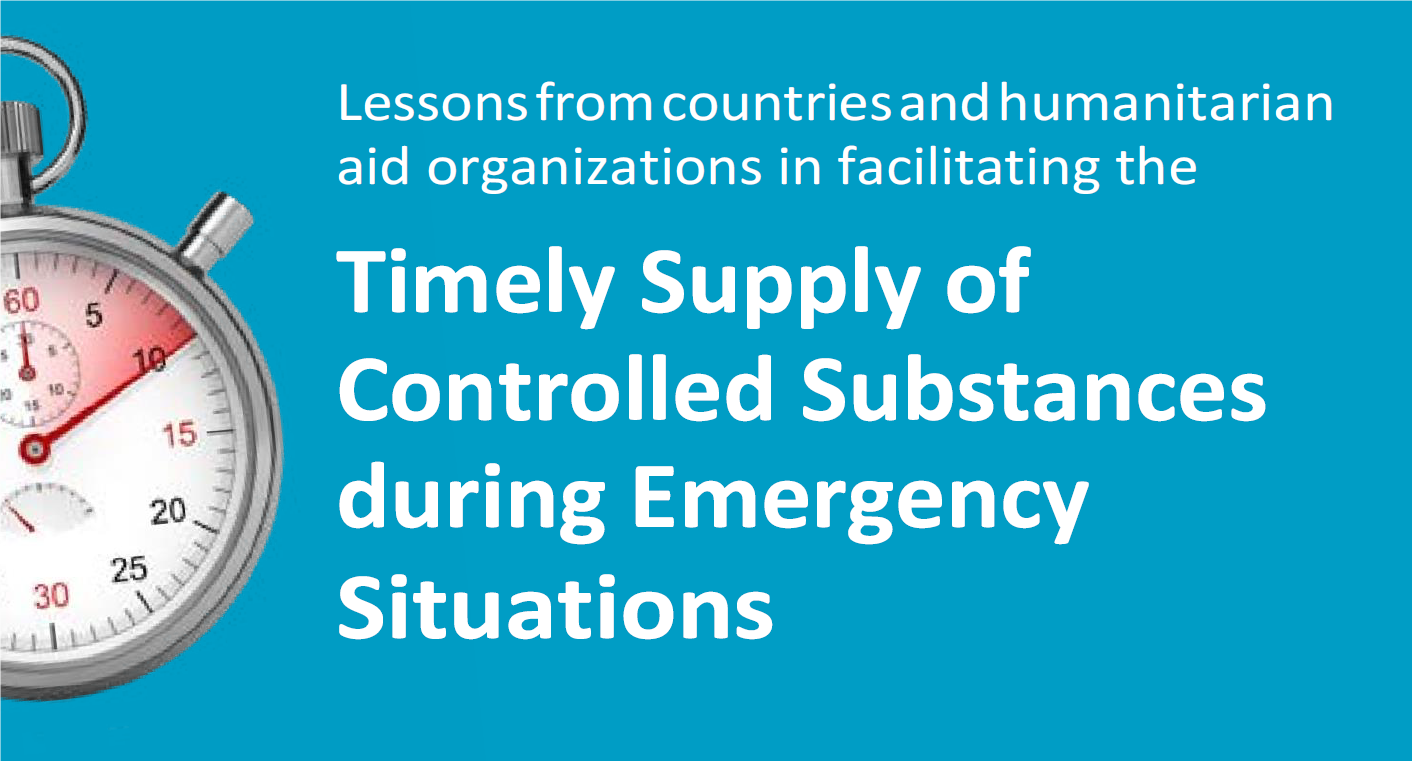 Vienna, 19 August 2021 - On World Humanitarian Day 2021, the International Narcotics Control Board launches its factsheet on " Lessons from countries and humanitarian aid organizations in facilitating the Timely Supply of Controlled Substances during Emergency Situations " ( English and French ). The document provides recommendations to and calls on governments to improve access to medicines containing controlled substances in emergencies, including pandemics and climate-related disasters.   
With an increasing number of climate-related humanitarian emergencies and the persistent impact of COVID-19, there has been considerable increases in demand for controlled substances in emergency responses. Internationally controlled substances such as morphine and diazepam, listed as WHO essential medicines and often included as part of emergency health kit, are vital for the timely provision of care for affected populations during emergencies. Other controlled substances including lorazepam and midazolam, have often been used in the general management of hospitalized patients with COVID-19. The cross-border movement of these substances, especially to areas severely impacted by humanitarian emergencies and COVID-19, should therefore be urgently facilitated.   
Summarizing the latest lessons learnt from countries and humanitarian aid organizations in their provision and delivery of controlled substances to sites of emergency, the factsheet provides further details for the formulation and application of simplified control measures during emergencies. Such best practice guidance, together with other relevant UN resource documents, provide both interim and long-term recommendations to governments and other relevant actors.
On World Humanitarian Day, dedicated to recognizing field relief workers and humanitarian personnel and those who have lost their lives working for humanitarian causes, let us remember and honor their spirit by joining the race and ensuring the timely supply of controlled substances, particularly to those in need during humanitarian emergencies. 
***