INCB launches a new system to enable the exchange of pre-export notifications on non-scheduled precursor chemicals
Vienna, 17 October 2022 - The International Narcotics Control Board (INCB) is pleased to announce the launch of the PEN Online Light system (https://pen.incb.org), the new web based online tool for the exchange, on a voluntary basis, of pre-export notifications of substitute and alternative chemicals that are not under international control but may be nationally controlled in one or more countries due to their use in the illicit manufacture of drugs.
PEN Online Light has been developed to support Member States in their efforts to address the proliferation of non-scheduled chemicals and designer precursors and prevent them from reaching illicit channels.
PEN Online Light builds on the success of the original PEN Online system, using the same technology, and is directed at competent national authorities primarily responsible for implementing the provisions of article 12 of the 1988 Convention. Given the voluntary nature of this new tool, some features that are mandatory in PEN Online are deactivated or have been removed in the PEN Online Light system. Similar to PEN Online, use of PEN Online Light is free of charge for registered users.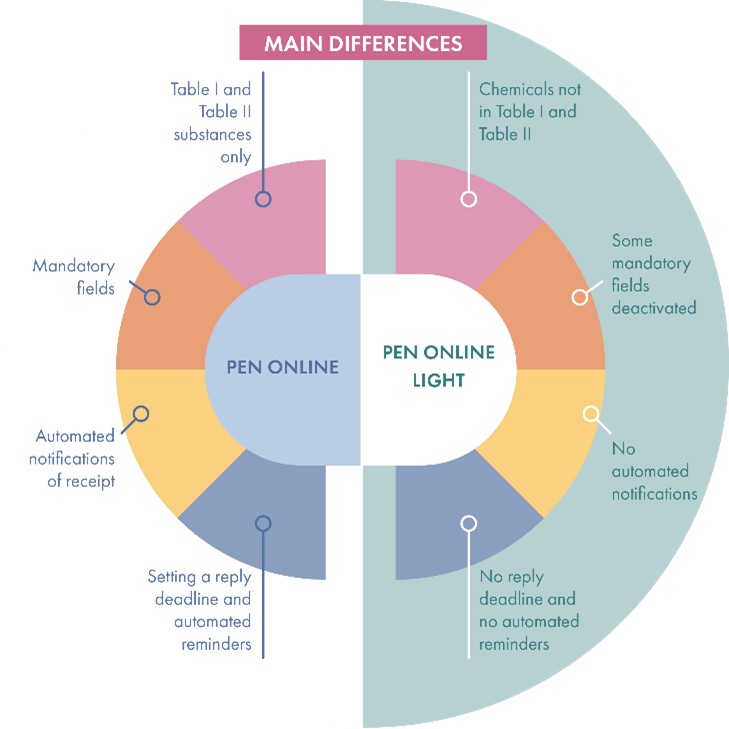 Any queries regarding the new system can be sent to: incb.precursors@un.org More information on INCB tools and resources on non-scheduled chemicals and designer precursors is available here.