For information only - not an official document
UNIS/NAR/1463
  24 June 2022
  Statement by Jagjit Pavadia, President of the International Narcotics Control Board, for International Day against Drug Abuse and Illicit Trafficking

26 June 2022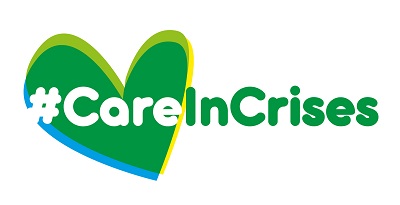 VIENNA, 24 June (UN Information Service) - On the occasion of the International Day against Drug Abuse and Illicit Trafficking, the International Narcotics Control Board (INCB) highlights the importance of ensuring availability of internationally controlled substances for medical purposes and uninterrupted evidence-based drug use prevention and treatment services, including in humanitarian emergencies.
Internationally controlled narcotic drugs and psychotropic substances are essential for a broad range of medical purposes, including anaesthesia, pain management and palliative care, treatment of neurological and mental health conditions, as well as treatment of opioid use disorder.
There are serious global inequities in the consumption of narcotic drugs for medical purposes. Almost all consumption of opioid analgesics remains concentrated in developed countries in Europe, North America and Oceania. The lowest-consuming regions in the world include Africa, Central America and the Caribbean, South Asia, and East and South-East Asia. In 2020, low- and middle-income countries, representing over 80 per cent of the global population, consumed only 17 per cent of the global amount of morphine used for pain management.
Availability of internationally controlled psychotropic substances, which are essential for the treatment of anxiety disorders and epilepsy, is still primarily confined to high-income countries. Yet significantly more people in low- and middle-income countries are known to suffer from these conditions.
The theme of the 2022 International Day Against Drug Abuse and Illicit Trafficking is "Addressing drug challenges in health and humanitarian crises". Ongoing emergency situations, including the COVID-19 pandemic and conflict in various regions, have demonstrated the critical need to ensure that availability of medicines containing internationally controlled substances extends to crisis situations. It is also essential that evidence-based drug use treatment services remain accessible during emergencies.
National authorities are encouraged to consider the possibility of applying simplified control procedures for the export, transportation and provision of controlled medicines in emergency situations to ensure that all patients and health professionals have access to the controlled medicines they need. Together with the World Customs Organization, INCB has called on customs administrations around the world to expedite the cross-border movement of controlled medicines, while at the same time exercising the necessary controls to prevent diversion to illicit channels and trafficking.
INCB is supporting Governments in their renewed efforts to improve availability of controlled substances for medical and scientific purposes and prevent diversion and misuse, including through the INCB Learning programme, which is building national capacity for the regulation and control of controlled substances.
Full implementation of the international drug control conventions and accurate estimation of national requirements for controlled substances can contribute to improved availability and progress on Sustainable Development Goal 3 on health and wellbeing for all at all ages. INCB encourages the application of targeted policies with the support of governments, health systems and health professionals, civil society, the pharmaceutical industry and the international community. INCB also recommends that countries with greater resources assist other countries in their efforts to ensure access to and availability of controlled substances for medical purposes. Decisive and cooperative action by Member States is crucial so that no patient is left behind to suffer unnecessarily.
***
INCB is the independent, quasi-judicial body charged with promoting and monitoring Government compliance with the three international drug control conventions: the 1961 Single Convention on Narcotic Drugs, the 1971 Convention on Psychotropic Substances, and the 1988 Convention against Illicit Traffic in Narcotic Drugs and Psychotropic Substances. Established by the Single Convention on Narcotic Drugs of 1961, the thirteen members of the Board are elected in a personal capacity by the Economic and Social Council for terms of five years. 
* *** *
For further information, please contact:
INCB Secretariat
Tel.: (+43-1) 26060-4163
Email: incb.secretariat[at]un.org
www.incb.org