INCB Mission to Nepal
VIENNA, 8 September 2018 - The International Narcotics Control Board (INCB) recently undertook a country mission to Nepal from 5 to 7 September 2018. The mission was led by Ms. Jagjit Pavadia, Member of the Board and Vice-Chair of the Standing Committee on Estimates, who was accompanied by Mr. Martin Dessart of the INCB Secretariat.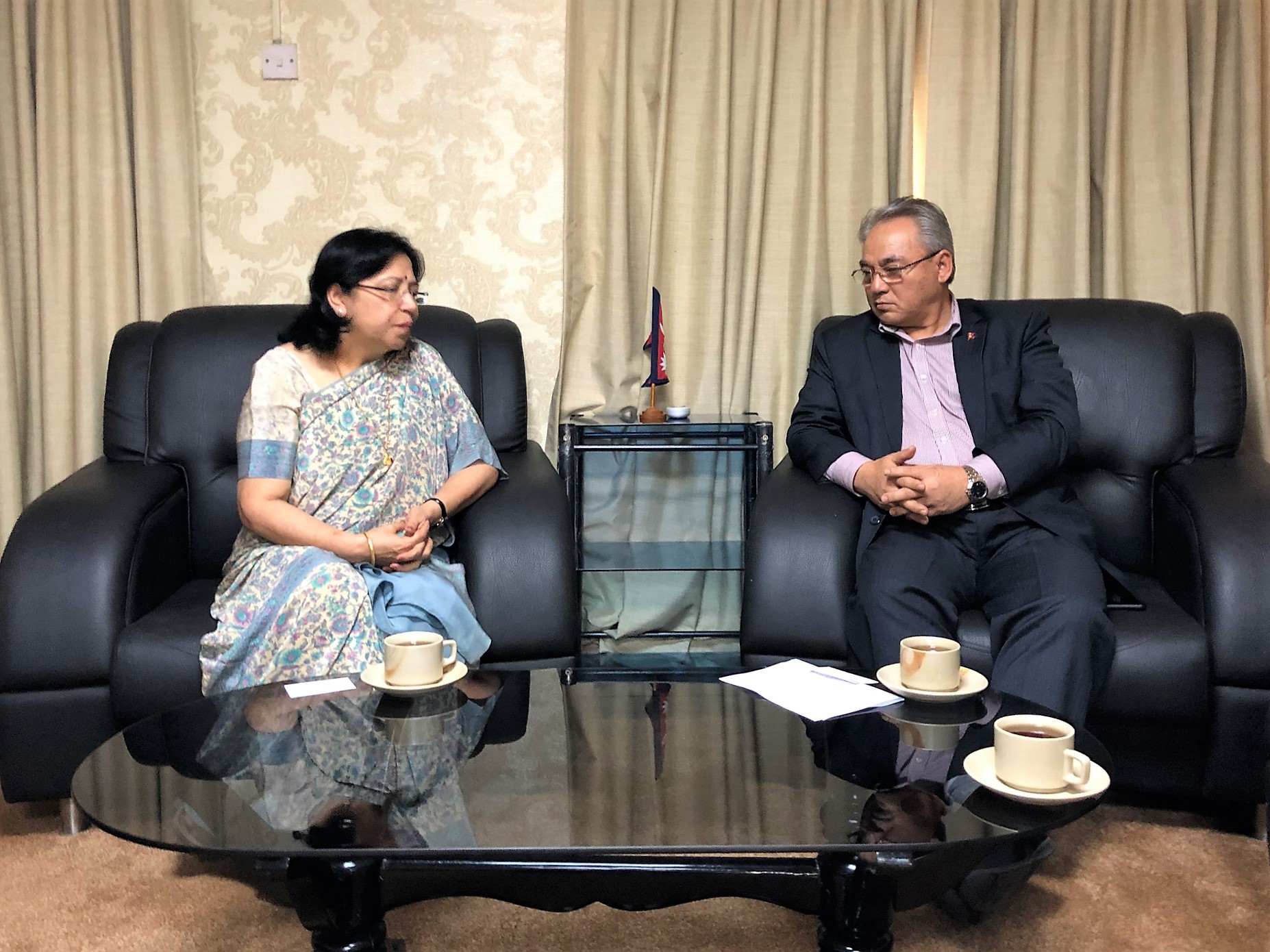 Ms. Jagjit Pavadia, Member of INCB speaking with H.E. Mr. Ram Bahadur Thapa
The objective of the mission was to review the implementation of the three international drug control conventions by Nepal, examine drug policy developments since the last mission of the Board in 2007, and assess what emerging drug control issues facing the country. The mission was organized by the Ministry of Home Affairs of Nepal.
During the country visit, the mission met with H.E. Mr. Ram Bahadur Thapa, Minister for Home Affairs for Nepal. Additionally, the mission held meetings with officials from the Ministry of Home Affairs, Ministry of Foreign Affairs, Ministry of Health and Population, Ministry of Education, Science and Technology, Ministry of Finance and the Ministry of Law, Justice and Parliamentary Affairs. The mission also met with the Resident Coordinator for UNDP in Nepal as well as the country representative for WHO in Nepal. The mission also conducted a site visit of Asara Treatment and Rehabilitation Centre in Kathmandu. Additional meetings were held with various NGOs dealing with drug treatment, prevention and rehabilitation based in Nepal.
The findings of the INCB mission will be considered by the Board at its 123rd session in November 2018.