INCB Learning holds first webinar sessions in Spanish
Vienna, 11 June 2020 - In an activity organized by the INCB Learning project, 26 government officials of Costa Rica, Dominican Republic, El Salvador, Guatemala, Honduras and Panama participated in 9 virtual sessions focused on internationally controlled substances this week. Participants had the opportunity to increase their knowledge of the international drug control framework and to receive hands-on training on the technical reporting requirements of the conventions relating to narcotic drugs, psychotropic substances and precursor chemicals. INCB Learning virtual training seminars are being offered for the first time, aimed at continuing supporting governments through capacity-building activities in compliance with COVID-19 preventive measures.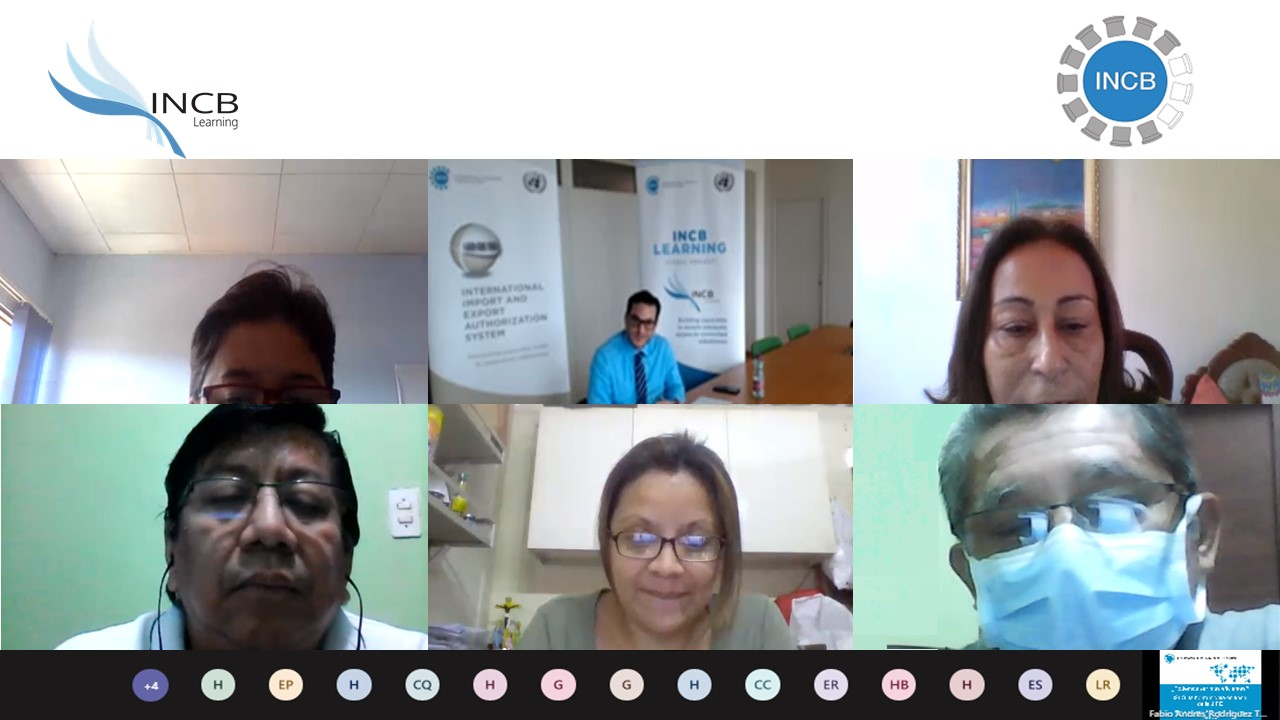 The sessions build on the content of the INCB Learning e-modules that are available to competent national authorities free of charge in English and Spanish and which were developed to support Governments in estimating and assessing their needs for controlled substances. The webinars provide targeted training on the implementation of the international drug control conventions and allow participants to address specific questions regarding narcotic drugs, psychotropic substances, precursors and the use of the International Import and Export Authorization System ( I2ES).
Strengthening Governments' capacity to adequately assess their national needs for internationally controlled substances for medical and scientific purposes is key to ensuring that medicines containing such substances are sufficiently available to patients in need, including in remote areas.
As a result of this seminar, participants will have an improved understanding of the role of the conventions and treaty requirements and have an opportunity to exchange best practices with authorities within the region. After the sessions, the participants remarked on the high quality and relevance of the content and presentations of the experts. Next week, the same webinar sessions will be held in English for the competent national authorities of Belize and Guyana. The training seminars form part of the ongoing dialogue between the Board and national competent authorities.