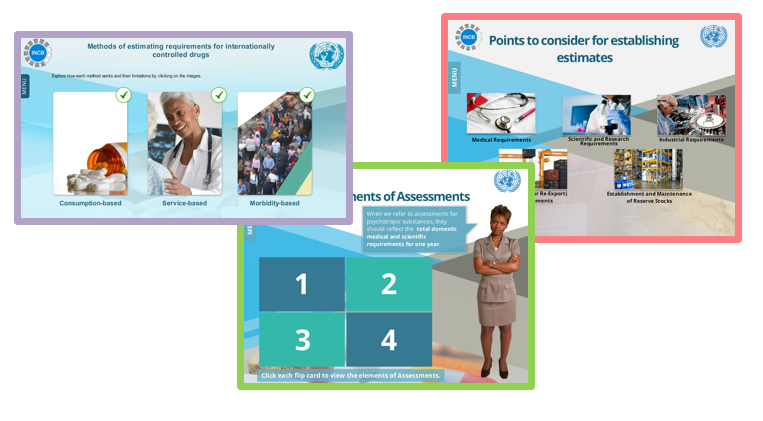 In your e-mail, please provide the following details for all interested staff members of your competent national authority:
First name
Last name
Gender
E-mail address
City
Country
Profession
Competent national authority name
There is no limitation on the number of staff that can be registered for each competent national authority.

After registration, you will receive by e-mail a user name and password. With this information, you can log in and access the INCB modules under the links provided below.
The Estimates System for Narcotic Drugs:
https://golearn.unodc.org/lms/course/view.php?id=377
The Assessment System for Psychotropic Substances: https://golearn.unodc.org/lms/course/view.php?id=145
Estimates of ALRs for Imports of Precursors of Amphetamine-Type Stimulants: https://golearn.unodc.org/lms/course/view.php?id=144