Partners in the Pacific for rapid exchange of trafficking intelligence on dangerous substances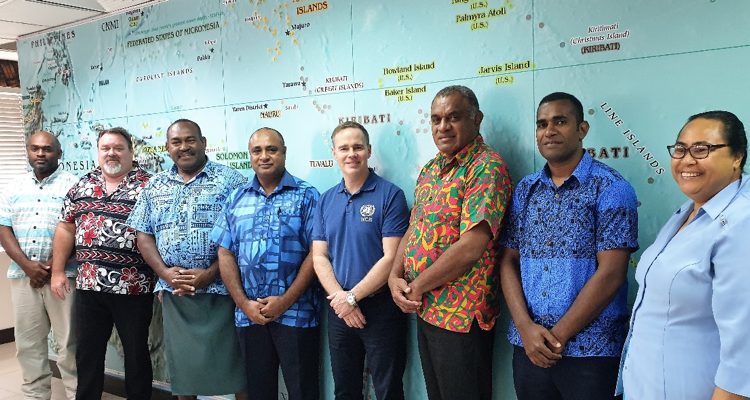 Suva, Fiji - 13 December -  The Oceania Customs Organisation (OCO) organised a training on dangerous substances trafficked in the region and use of practical INCB intelligence exchange systems during a 2-day event hosted at OCO Headquarters in Suva, Fiji. INCB led sessions on awareness raising, safe handling and interdiction, precursors and synthetic drug trafficking and intelligence exchange, with key officers from the OCO, Fiji Police and Fiji Revenue and Customs Services.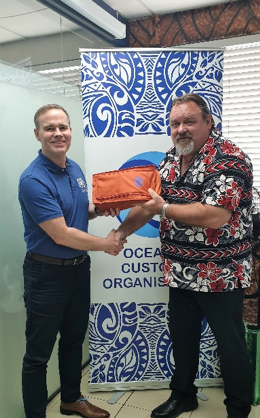 Officers recognize the importance of communicating real-time information through secure platforms that may assist agencies in developing transnational cases. OCO Secretary Richard Brennan stated that, "the information provided by INCB was valuable and really on point to what OCO was trying to achieve for its member in the region."
Participants received access and training on the Precursors Incidents Communication System (PICS) and the Project ION Incident Communication System (IONICS), dedicated to secure real-time communication of incidents involving suspicious shipments of, trafficking in, or manufacture of precursors and new psychoactive substances, respectively.

Photo: OCO Secretary Richard Brennan hosts the training of officers which included a fusion of police, customs and specialized units
"The OCO-INCB memorandum of understanding signed in September 2019 provides an important framework from which the regions 23 members can receive real-time intelligence alerts when their countries are being targeted by traffickers of dangerous substances, like fentanyls or their precursors", said Mr. Matthew Nice, manager of INCB global OPIOIDS Project to counter trafficking in synthetic opioids. "This partnership recognizes the leadership role OCO plays in capacity building in the region and INCB offers its expertise, training and tools to support OCO and Big Ocean State members' regional security goals."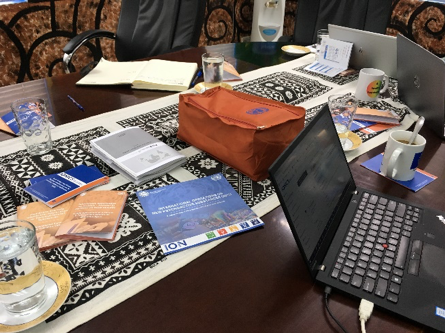 Photo: Practical intelligence exchange reference materials provided in multiple languages to support OCO members
The Board's global Project ION, OPIOIDS Project and Project PRISM are responding to the 2018 United Nations General Assembly Resolution 73/192, call for "International cooperation to address and counter the world drug problem", by responding to requests by Member States to enhance their law enforcement capacity to detect and identify new psychoactive substances and promote cross-border cooperation and information-sharing to through the use of the Board's specialized tools and projects.
The training was made possible through the generous investments by the Government of Australia.
Click here to learn more about the OPIOIDS Project
Click here to learn more about the Project ION
Click here to learn more about INCB Precursor Controls