INCB convenes fourth International Expert Meeting on trafficking of dangerous synthetic opioids through postal, express mail, courier and air cargo services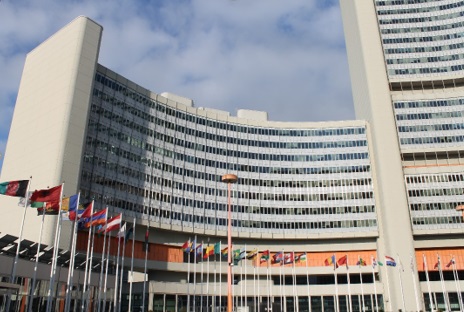 Vienna, 31 August 2021 - The International Narcotics Control Board (INCB) is convening its fourth annual operational expert meeting on trafficking dangerous synthetic opioids, fentanyls, and related precursors through postal, express mail, courier and air cargo services. The five-day hybrid meeting is being held at the United Nations Office at Vienna and online with international security partners from the Oceania Customs Organisation (OCO), the Universal Postal Union (UPU) and its regional association the Postal Union of the Americas, Spain and Portugal (UPAEP), the World Customs Organization (WCO) and the United Nations Office on Drugs and Crime.
Building on the results of the previous meetings convened since 2018, the event is being held under the Global Rapid Interdiction of Dangerous Substances (GRIDS) Programme's OPIOIDS Project. This project is the Board's global initiative addressing the international trafficking in dangerous synthetic opioids and, in this regard, international postal and courier services have a significant role to play in preventing trafficking and movement of these substances to consumers.
More than 120 experts from 29 governments along with international experts and private sector partners, discussed trafficking threats and security issues encountered in the last twelve months, with a specific focus on dangerous non-scheduled and emerging synthetic substances. The results of INCB Operation New Horizons and the challenges posed by emerging potent non-fentanyl synthetic opioids to postal and logistics streams were also examined.
The GRIDS Programme supports the implementation of the 2018 United Nations General Assembly Resolution 73/192 calling for "international cooperation to address and counter the world drug problem", by responding to requests by Member States to enhance their capacity to detect and identify new psychoactive substances (NPS) and promote cross-border cooperation and information sharing through the use of the Board's specialized tools, Project ION, the OPIOIDS Project and the IONICS platform.
Click here to learn more about the GRIDS Programme
Click here to learn more about the OPIOIDS Project
Click here to learn more about the Project ION