INCB launches updated training material on the control of psychotropic substances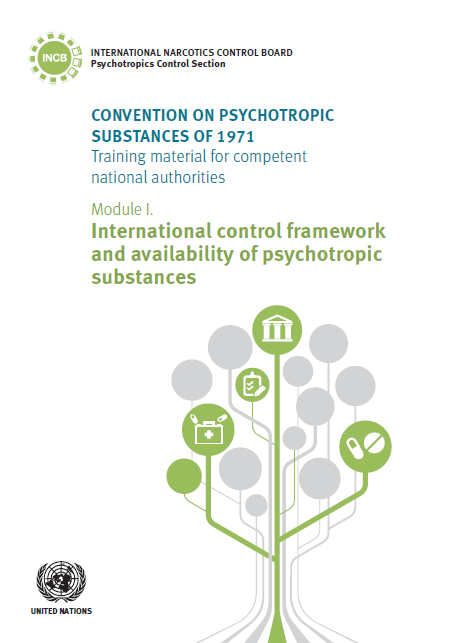 VIENNA, 5 July 2021 - The International Narcotics Control Board is launching updated training material on the 1971 Convention on Psychotropic Substances. The training material is aimed to assist Governments in better understanding and fulfilling the obligations stemming from the 1971 Convention and related resolutions of the Economic and Social Council and the Commission on Narcotic Drugs, and ultimately contribute to the achieving the health and wellbeing objectives of the Convention and the sustainable development goals.
The updated training material comprises four modules:
In addition, to assist countries in their collection of consumption data, the first module is complemented by a compilation of commonly used methodologies for the collection of such data on psychotropic substances.
Governments are encouraged to consult the various modules of the training material in order to obtain information on, inter alia, the aims of the Convention, national control measures and availability of psychotropic substances for medical and scientific purposes, and for the preparation of reports for submission to the Board.
In conjunction with the training material, the latest versions of the Green List and the various forms, as well as the INCB technical report on psychotropic substances, are available to competent national authorities.
With the aim of building capacity of Governments to ensure adequate access to and availability of controlled substances, INCB launched the INCB Learning initiative, which provides training to countries, including on the international drug control system applicable to psychotropic substances.
Governments are encouraged to contact the INCB secretariat Psychotropics Control Section ( incb.psychotropics@un.org) and INCB Learning team ( incb.learning@un.org) in case of any questions or need for assistance.