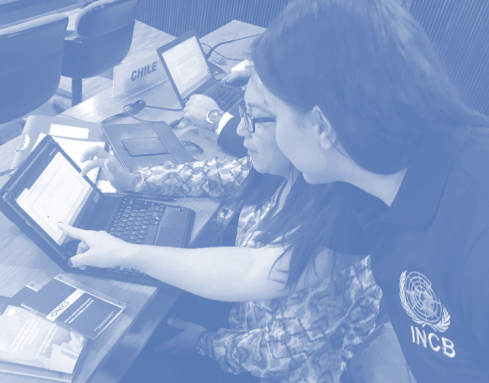 The Global Rapid Interdiction of Dangerous Substances (GRIDS) Programme responds to the 2018 United Nations General Assembly Resolution 73/192, call for "International cooperation to address and counter the world drug problem". To this end, GRIDS integrates and further expands ongoing INCB activities under the existing operational Projects Ion (NPS), OPIOIDS, and Public-Private Partnerships initiatives and in cooperation with its global precursors programme.
GRIDS capitalizes on the proven expertise and experience of INCB and its unique convening power at the international level to achieve tangible results. Existing global platforms for the real-time exchange of operational information and intelligence, such as the Project Ion Incident Communication System (IONICS) and its GRIDS Intelligence interface, are fully utilized to achieve operational objectives which support:
1.) Intelligence-gathering: exchange at a global level of actionable intelligence on the trafficking modus operandi of dangerous substances through INCB platforms;
2.) Coordinating global special operations: operationalizing intelligence by connecting focal points across law enforcement and regulatory agencies and launching operations to exchange intelligence, such as through INCB's Operation " Trance" in 2020.
3.) Rapid training on identification, interdiction and intelligence exchange: strengthening interdiction and intelligence exchange capacity by training and exchanging know-how, technical expertise, contacts and methodologies; and
4.) Provision of practical tools: equipping those who have a practical role to play in interdiction efforts with the necessary tools, frameworks for cooperation and secure channels of communication to succeed in substantially reducing trafficking in dangerous substances.