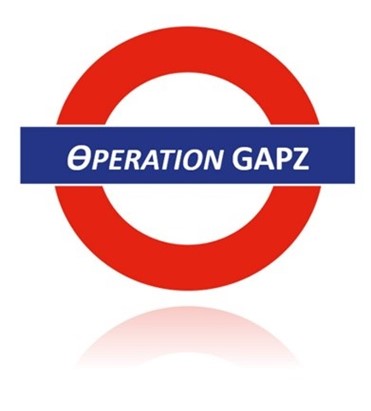 INCB Operation GAPZ shines light on opioids-related gabapentin, pregabalin, xylazine, and zopiclone trafficking
Vienna, 24 August 2022 - The International Narcotics Control Board (INCB) partnered with 75 national agencies, the Gulf Criminal Information Center to Combat Drugs (GCC), INTERPOL, Oceania Customs Organization (OCO), the Universal Postal Union (UPU), and the World Customs Organization (WCO) to identify emerging global trafficking sources and destinations for gabapentin, pregabalin, xylazine, and zopiclone in a time-bound operation, codenamed "GAPZ".
The Board, in its 2021 Annual Report, noted increased misuse and trafficking of these substances, which could be linked to synthetic opioid overdose deaths. Members of both the 2021 Postal-4 Operational Expert Group and the Project ION NPS Task Force expressed concern at increasing trafficking incidents and suspicious shipments involving GAPZ substances communicated via IONICS and recommended action to identify the key sources and re-distribution points through the exchange of information and development of intelligence by focal points worldwide.
Communications on more than 80 seizures and permanently stopped shipments were exchanged by 122 law and regulatory enforcement officials participating in the operation via the Project ION communication platform-IONICS. Sixteen countries and territories were sources or destinations directly affected with amounts totaling over 677,000 tablets, pills and capsules of zopiclone, gabapentin, pregabalin, and an additional 11.2 kg of powder seized. Polydrug consignments were communicated in nearly 1 in 5 incidents, most involving tapentadol or tramadol, both synthetic opioids previously targeted for interdiction under INCB's 2020 Operation New Horizons.
To assist targeting efforts participating agencies received for the first-time risk profiles of suspicious company and online vendor marketplaces offering substances on e-commerce platforms as identified via INCB's Scanning of Novel Opioids on Online Platform (SNOOP). Numerous smuggling attempts were thwarted with investigations continuing on several cases. The operation also identified several seizures and stopped shipments where exporters failed to provide import authorizations as required by many countries with domestic controls over GAPZ substances. At the operational debriefing, it was noted that, the Operation identified several exporting companies for follow-up review by respective government regulators. In cases where they were duly authorized to export these substances it provided an opportunity to raise awareness and educate those companies as to the import requirements in many countries.
The INCB global OPIOIDS Project was launched in 2017 and is one of three operational pillars - along with its Public-Private Partnership initiative and Project ION - operating under the Board's Global Rapid Interdiction of Dangerous Substances (GRIDS) Programme. This operation and related capacity building activities under the GRIDS Programme are made possible through generous support by the Governments of Canada, Japan and the United States of America.